Find out the 10-Step Black Friday Strategy that will increase your fashion retail sales and boost your revenue throughout the festive period.
Black Friday – traditionally famous for increasing in-store retail traffic – beat Cyber Monday in the number of e-commerce shoppers for the first time ever by an impressive 10 million in 2019. In fact, Black Friday as a key online shopping event has been rising in popularity over the past 10 years. Statista found that Black Friday retail revenue has been steadily increasing year-on-year.
Yet, the stakes have never been higher than in 2020. This so-called "golden quarter" for trading will be a make or break moment for many fashion retailers who are still in survival mode following the pandemic impact on expected margins.
Fashion retailers with a strong Black Friday strategy can turn booming online demand into the saving grace of this unexpected year and finally move from survival to recovery and restoration.
Start ticking off our 10-Step Black Friday Strategy Checklist to thrive during fashion retail's most eagerly anticipated period and grow your e-commerce sales.
1- Plan Early
Simple yet cannot be stressed enough! A successful Black Friday strategy is all about advance preparation. You cannot afford to plan for this event in the final week.
According to EMarketer, the majority of customers start their holiday research as early as October. 45% of people start shopping before Black Friday.
Set aside the time to find and introduce hard-working technology solutions that will allow you to deliver an improved customer experience, while reducing your operational costs. Factor in the time of implementing and favour solutions with an easy and fast implementation process that won't burden your in-house technical teams.
On the assortment planning side: forecast quantities, identify key performers and work with suppliers in advance to ensure your stock is ready to meet increased demand.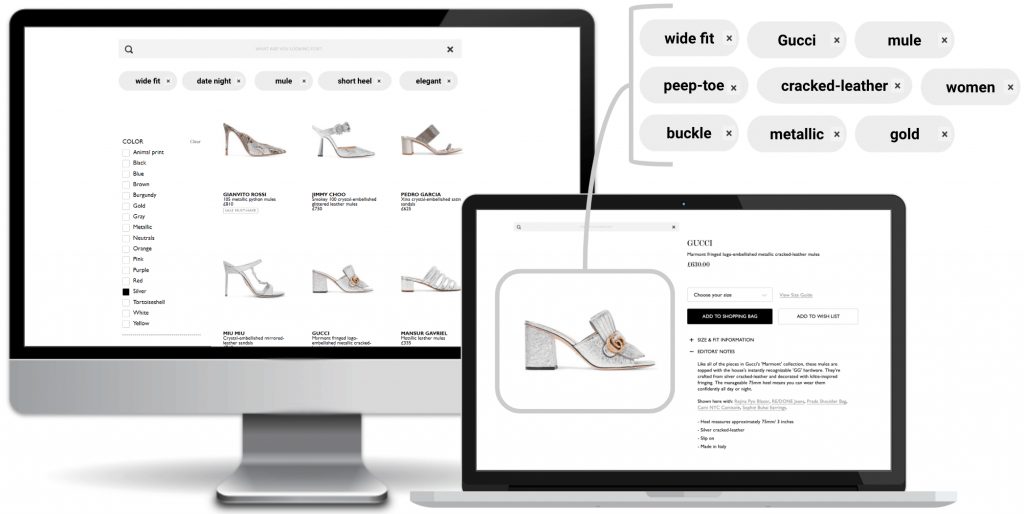 2- Improve Site Performance
Ensure your website is ready for the spike in traffic and volume. Poor site performance and website slowdowns are the leading causes of site abandonment. In fact, Forbes found that 70% of consumers maintain they will not buy from a slow website.
Use an uptime monitor to notify you when your website experiences downtime. That way, your platform support team can react quickly to avoid losing visitors.
Additionally, PageSpeed Insights is a tool by Google Labs that makes suggestions to improve your site performance and speed. It points out elements, like CSS and JavaScript, that can cause slowdowns.
On a less technical note, simply add a 'get a price alert' CTA (Call-to-Action) button to each product page. In addition to email alerts, you can reach out via SMS, WhatsApp or Messenger. These platforms are a natural part of your consumers' daily digital habits and deliver higher engagement. Price and deal alerts build up anticipation and create a strong link back to your online store.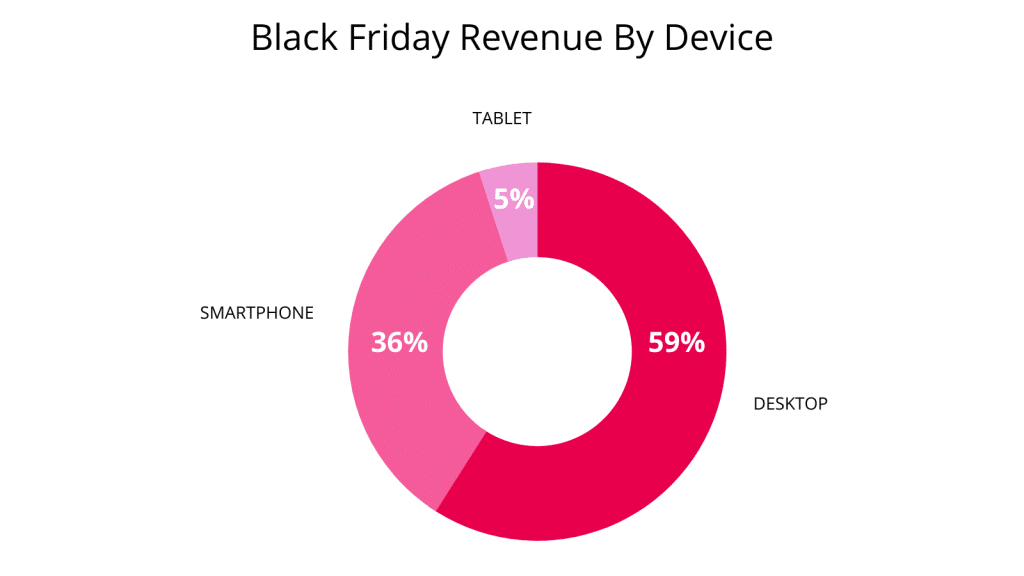 3- Optimise Mobile Experience
A whopping 86.2% of consumers use a mobile device to go online on any day. The majority of shoppers use mobile devices for on-the-go holiday shopping and research.
Last year, 58% of Black Friday traffic to online retailers came from smartphones, up 7% from the previous year according to Adobe Stats.
If you have a brand app, refine the user experience in advance with sufficient time for thorough testing. Yet, don't think you are exempt from polishing mobile experience if you don't have an app.
The majority of your target audience will still engage with your online store from a smartphone. Make sure your website is optimised for different screen sizes and devices.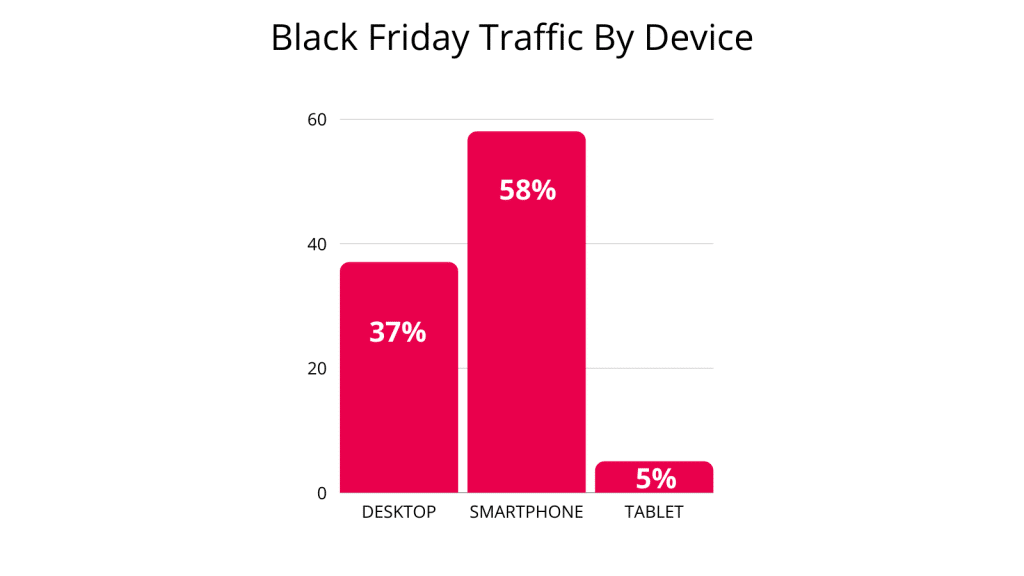 4- Customise Email Campaigns
Use customised email campaigns for the different customer segments you will target as part of your Black Friday strategy. Over 25% of Black Friday sales start with a holiday email.
However, Google finds that 63% of consumers expect their preferences and purchase history to guide personalised festive communications from brands.
Targeted campaigns are crucial to marketing success. For people who have already bought a set number from a specific product category in the last 3-6 months, send a personalised email with deals on matching products that they can wear with their previous purchase.
As for first-time customer acquisition, you can still customise your email content to regional trends that will resonate best with them. For instance, a customer in Australia will have very different needs and preferences to a customer in Europe.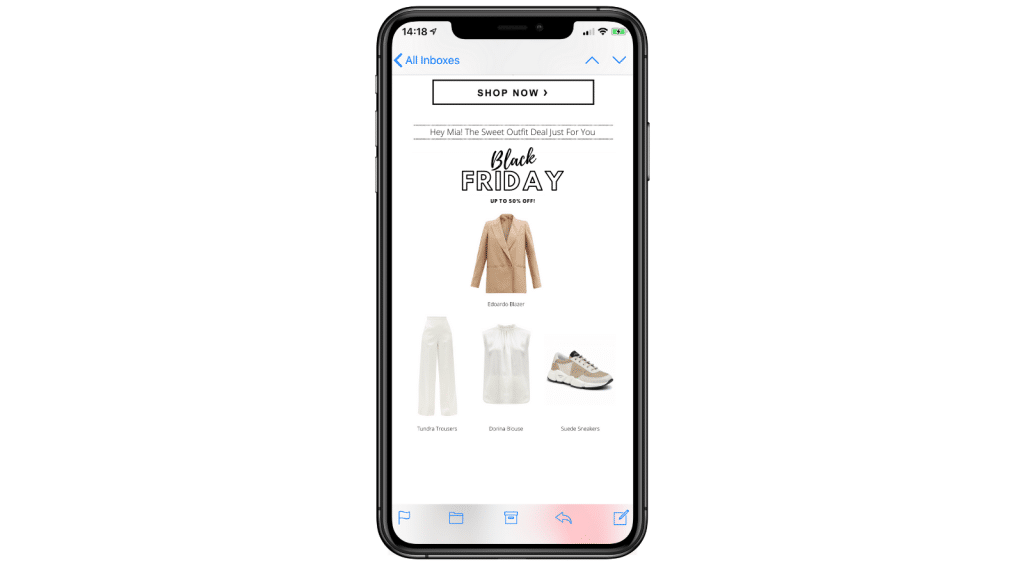 5- Create A Black Friday Landing Page
Convert digital window shoppers into paying customers by displaying targeted content and product curations on a dedicated landing page for your Black Friday offers.
Keep the landing page simple and to the point. On a busy shopping event like Black Friday, you need to clearly highlight the added benefit of your offer – whether this is price, quality, or service.
Another effective Black Friday strategy is using visual countdowns. This simple step that creates a sense of urgency is proven to significantly decrease abandonment rates. Take a page from Amazon's playbook and introduce limited time "lightening deal" style offers with a countdown showing time left to make a purchase.
Make sure to include a clear CTA (Call-to-Action) button on your Black Friday email campaigns with a direct link to your shiny new landing page.
In the week leading up to the event, post several times about your Black Friday offers on all social media accounts and again, include a direct link to this landing page.
To reap even more benefit from your Black Friday landing page, create customised regional landing pages based on the location of a visitor. Present only the most relevant product offers that resonate with popular regional trends.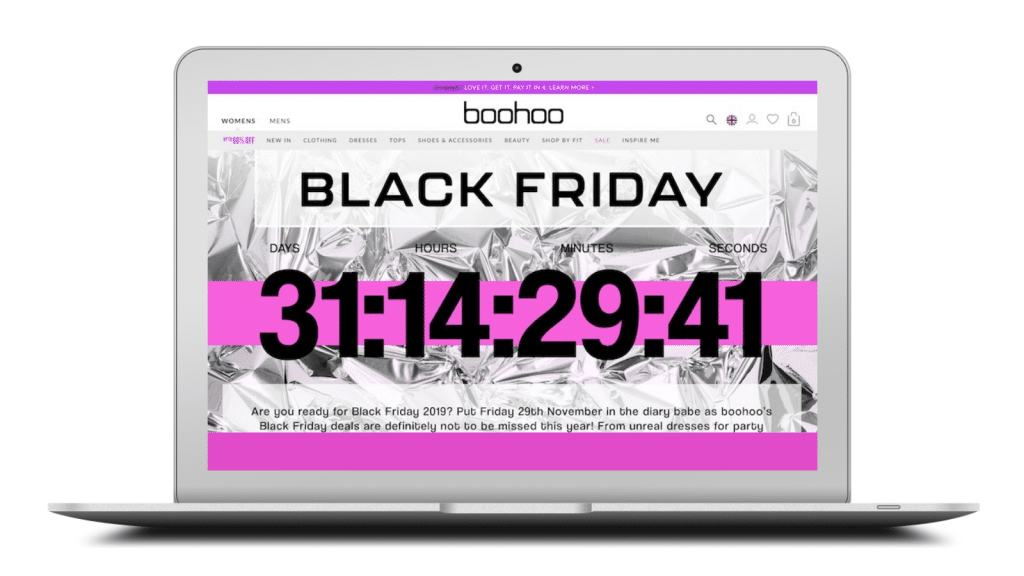 6- Improve Product Discovery
When customers are shopping for Black Friday deals, they already have a specific category, product or style in mind.
Showing visually similar items on the product page is one of the most powerful tools you can add to your Black Friday strategy today and keep profiting from throughout the year.
This busy period will mean that you have more out of stock products than usual despite how well you plan. And that's a good thing as long as you can show visitors other products to satisfy the same demand.
Offering similar product alternatives right on the product page will facilitate product discovery and ensure no sales opportunity goes missed. Redirect customers to multiple relevant product pages with zero effort to keep traffic moving around your online store instead of away to competitor offers.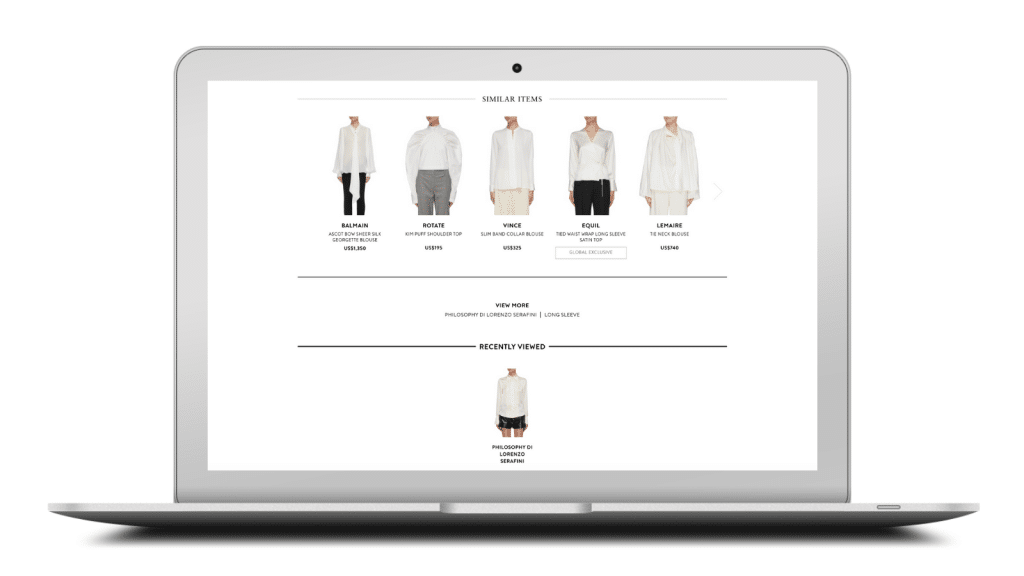 7- Inspire to Upsell and Cross-sell
Why stop at selling a single product when you can upsell and cross-sell with multiple products to style a full look. Show 'Complete the Look' outfit recommendations to increase your AOV (Average Order Value) by up to 25%.
One of the top reasons for abandoned baskets in fashion retail is because the customer likes a clothing item but doesn't know how to wear it in real life. Remove this barrier by showing them how to style every single product on your catalogue.
Go one step further and create special Black Friday 'Bundle Looks' where the customer gets a discount if they buy the entire look, while you get a much higher AOV.
Manually curating editorial-grade outfits for your entire catalogue is time consuming and very costly. Especially for retailers with high SKUs and stock turnover, manual outfit curation is impossible to scale.
Click here to find out how an A.I. Stylist can fully automate unique Complete the Look recommendations in line with your brand style guidelines.
Alternatively, you can combine the power of technology with human creativity by using a Merchandising Platform. This way, A.I. generated outfits can be quality controlled by human stylists before they go live in a fraction of the time and cost of manual curation.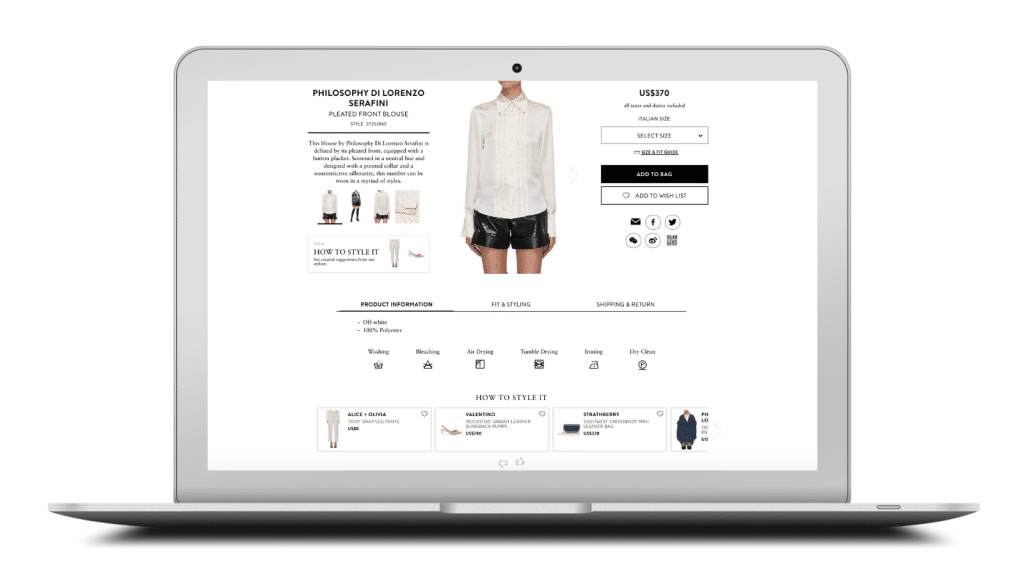 8- Provide 24/7 Customer Service
Ensure that your people, tools and processes are ready to cope with increased customer service enquiries during Black Friday.
Enlist the help of a chatbot to automate the initial steps of customer service that don't require human interaction. This way, your customer service teams are free to focus on more complex customer needs. Make sure there's a smooth handover in place from A.I. chatbot to human assistant.
Empowering your customer service agents with A.I. customer profiles on the back means that agents are already informed on the history and preferences of the person they are serving. This customer profile gets enriched with every interaction and is visualised in an easy-to-digest display.
The A.I. Stylist will even suggest the next best actions and tips based on that individual customer's profile so your customer service teams can assist like a professional personal stylist with no training.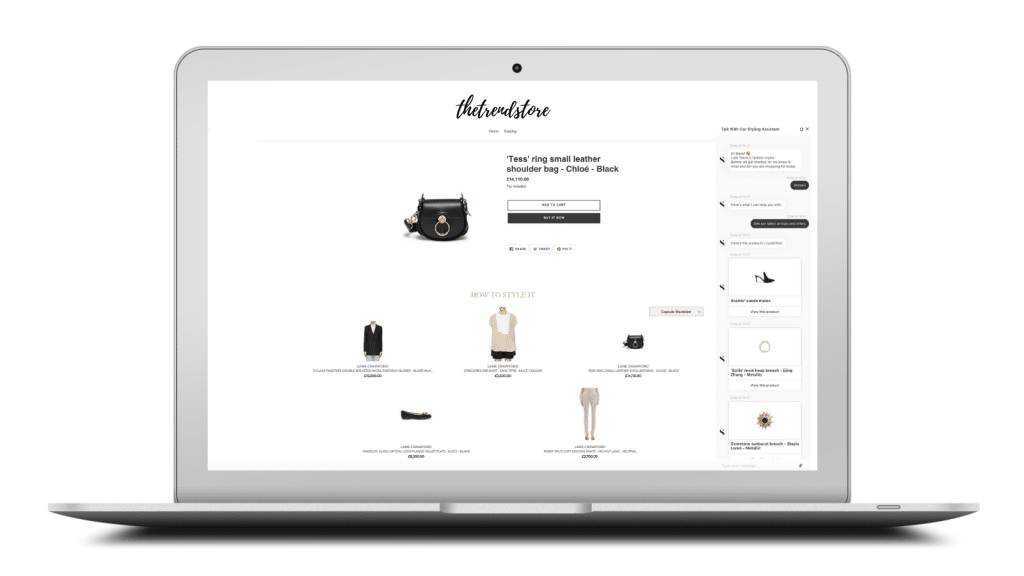 9- Think Past Black Friday
Approach Black Friday as a new customer acquisition strategy that aims at increasing Customer Lifetime Value. Don't plan to boost your sales for a single day or limited period and stop there. Look at the bigger picture and play the long game.
Shoppers will come to your online store with the intent to grab a good bargain. However, this doesn't mean that you cannot convert them into long-term loyal customers.
This is your chance to showcase all products and services that set your brand aside and wow your visitors with an exceptional experience.
Even though this is a discount shopping event, make all your visitors feel like a VIP customer with personalised services and the best possible remote experience. Click here to find out more about how you can provide VIP personal shopping services to all customer tiers remotely and at scale.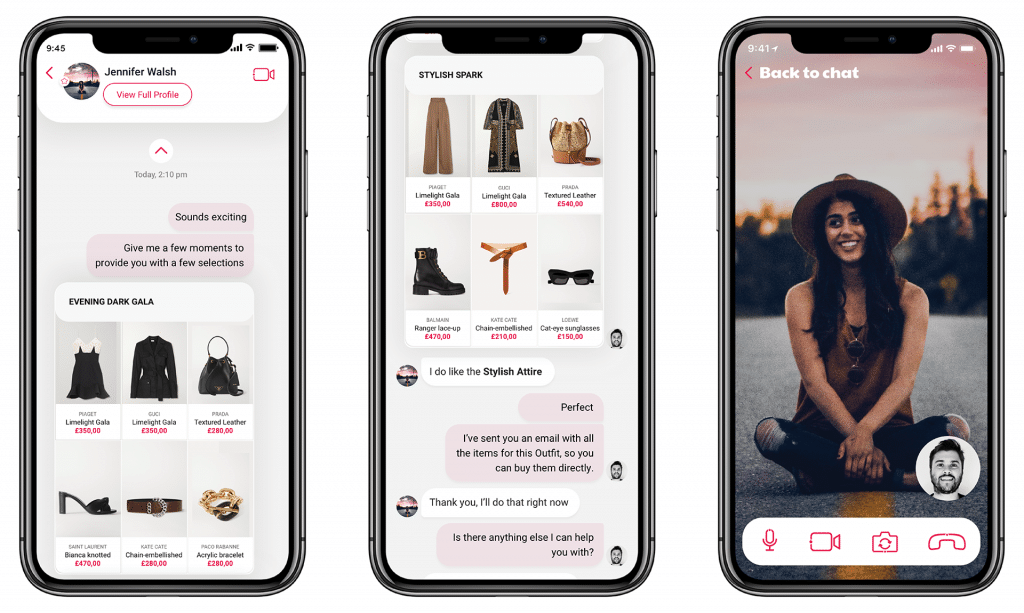 10- Don't Forget Post-Black Friday Retargeting
Make the most of your data to incorporate personalised retargeting campaigns into your Black Friday strategy.
Follow up with the visitors who never checked out and the visitors who converted with separate retargeting messaging. Have a master retargeting campaign plan to engage first-time customers while the positive shopping experience with your brand is still fresh on their minds.
A Campaign Manager Tool that allows you to personalise and automate campaigns to different audiences will be a lifesaver! Instead of generic solutions, look out for tools that are designed specifically for the unique needs of fashion retailers to get the highest ROI (Return on Investment) from your retargeting efforts.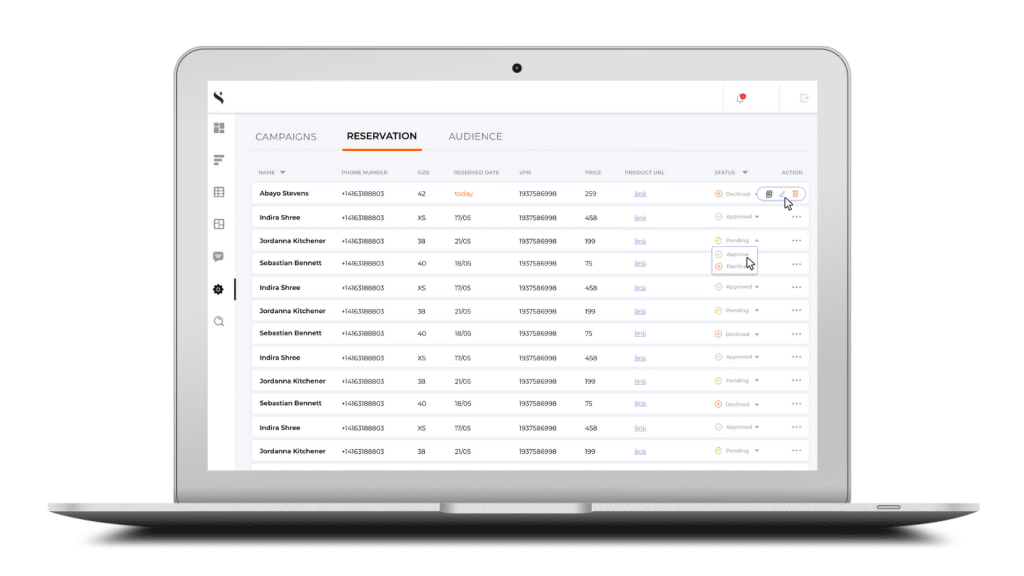 Key Takeaways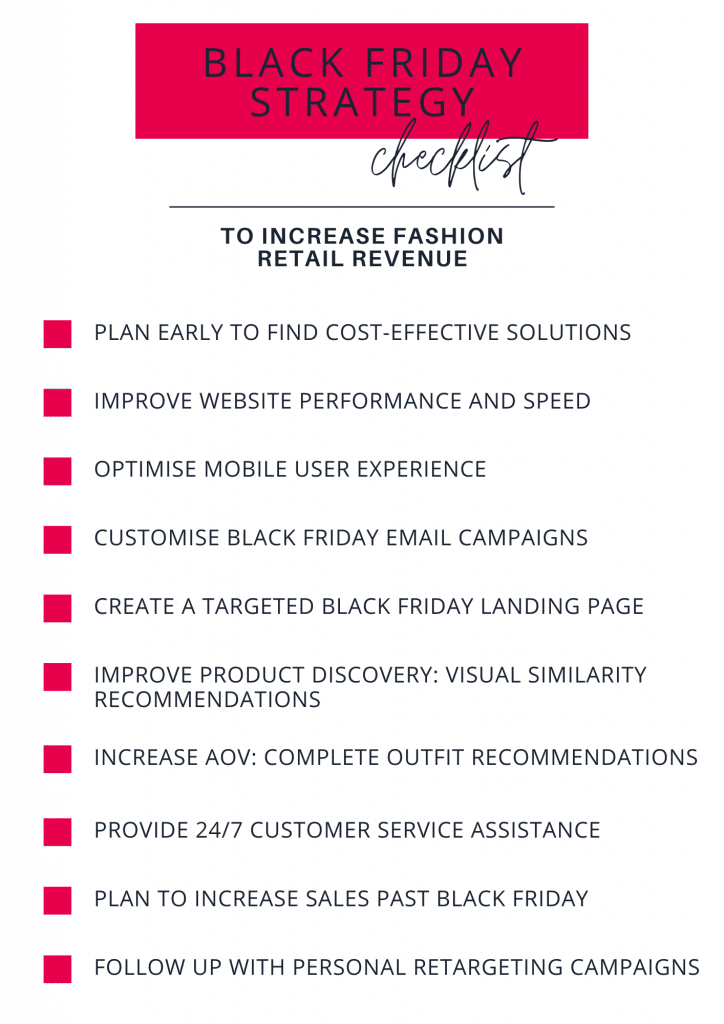 Get in touch here to discuss how we can help you optimise your Black Friday strategy with fast, tailored solutions and increase your revenue this festive season!