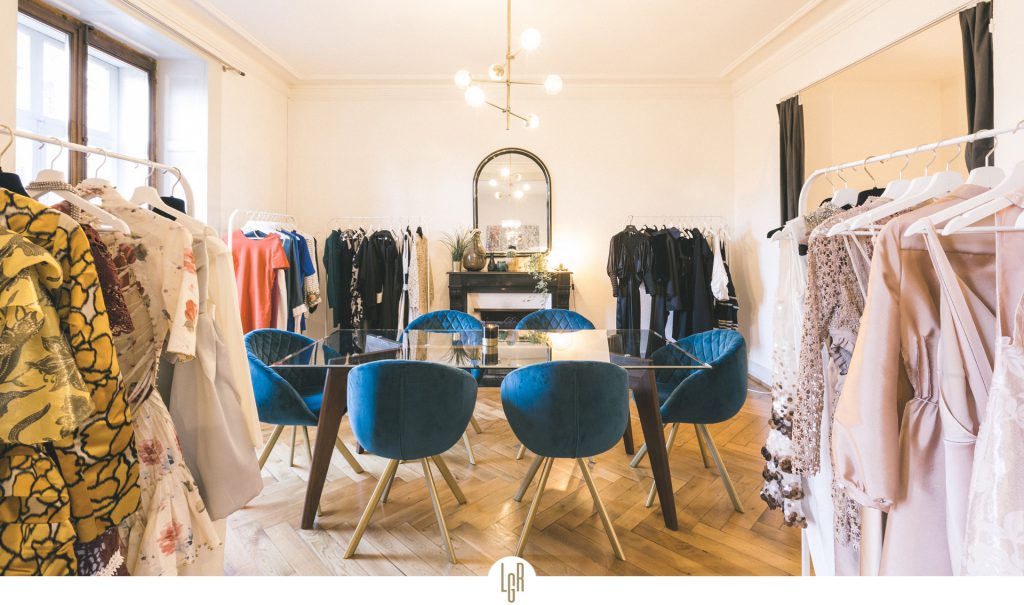 Clothing Rental Market In The Era of Fast-Fashion
Fast fashion has tried to answer to women pain to renew their closet often, by overproducing bad quality apparel… says Nadia Khattab founder of La Garde-Robe, an online clothing rental business for women.
Talk to us about your latest venture and what excites you about it?
In October, we were finalists of the Mass Challenge 2018 accelerator program in Switzerland and we ended up the 10th top start-up of the cohort. Very encouraging result and promising for the future. We are sponsoring several events in Switzerland this year and we are developing our pop-up strategy. We unfortunately can't share more details for now. Stay tuned.
What is the profile of your customers and how do you see that developing?
Our average customer is 32 years old. She works quite hard and even if she doesn't, she has a busy life with kids and family. Time for her is value. She likes to try new styles and loves to discover new designers and brands. She has a couple of events in a year time related to work, weddings and parties for which she is really happy to rent an outfit. Sometimes, she decides to drop her closet at La Garde-Robe LGR and enjoy the concept of making another woman happy.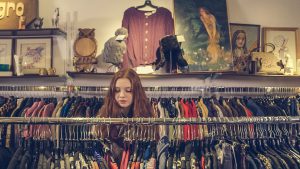 How do you think fast-fashion has impacted the clothing rental market?
Fast fashion has tried to answer to women pain to renew their closet often, by overproducing bad quality apparel, with a designer look-alike style but at the cost of the ecology. The user experience in the long run is bad because people feel like their clothes are tissues and understand more and more the environmental impact (Burberry & H&M scandals).
Our customers are just getting annoyed about it. They look for alternative & less polluting solutions. The rental market satisfies the pain of renewal, match fast-fashion price and is green. The cherry on the cake is it helps promote designers and new brands.
How do you see the future of the clothing rental market?
In the US, the rental market represents 1% of women wardrobe. We are not there in Europe but I believe it is reachable in the next 5 years.
I see new rental businesses growing everyday like mushrooms which is really amazing. It is just answering to people's needs.
What are the hottest initiatives in Fashion Sustainability right now?
The fashion revolution: it is a global movement that runs all year long born after the Rana Plaza collapse in 2013. They launch impact campaigns like #whomademyclothes last year.
What are the biggest trends in the fashion industry that retailers should keep an eye on right now and why?
Trends come from the customers. For example, body diktats are weaker than ever. You see it looking at plus-size Instagrammers becoming super-stars on social media.
The market is giving a direct feedback to brands. The fashion industry needs to adapt the sizing and create more alternatives to regular fitting. I think it is a huge market. When we launched LGR we received so many calls from women struggling to find a dress that fits right.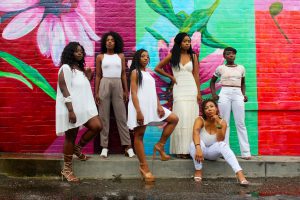 What is one habit of yours that makes you more productive as a business leader?
I put myself in my customer shoes. I create scenarios like: I have one hour break to find a dress for my date tonight… After one hour lost in the crowd of high street shops, I realise you can't find anything really great for a decent budget. Except if you have 1000 CHF budget. But those women are not our market…