eCommerce Personalisation: An Extensive Guide
The digital realm is constantly shifting. Your savvy customers want to stay ahead of fashion trends and they also want to know that your eCommerce store is ready to help them find exactly what they are looking for. And as a business, you need to catch the attention of possible leads, breaking through the online noise. 
AI in fashion has revolutionised how fashion businesses look at customer purchase predictions, personal styling, visual recognition and more. While brands are fighting to stay at the top of customers' minds, consumers have become used to receiving exclusive treatment. Fashion brands that have embraced machine learning by implementing AI see the benefits.
Let's welcome the new trend on the fashion block, eCommerce Personalisation.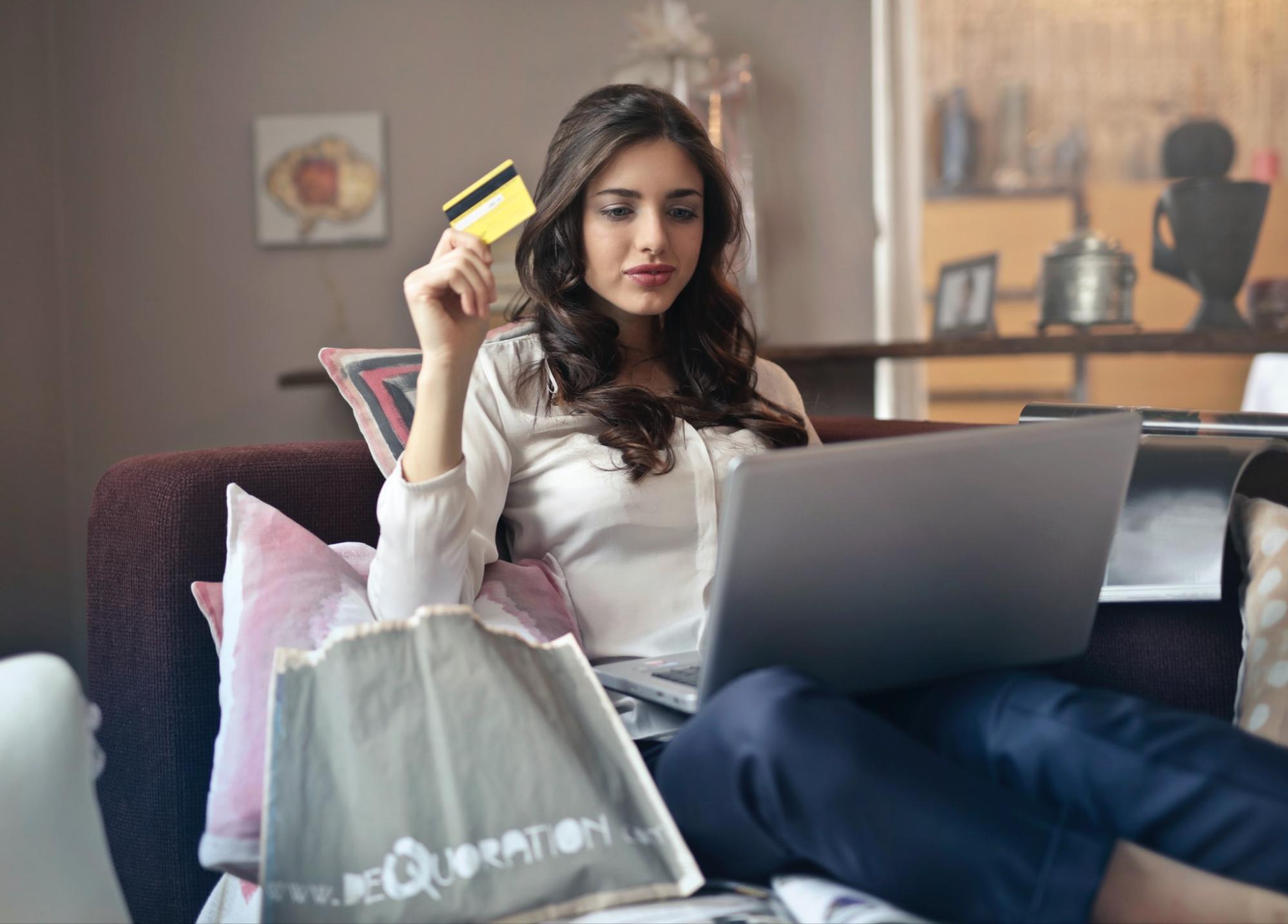 What Is eCommerce Personalisation in the Fashion Industry? 
eCommerce Personalisation is the process of showing tailored offers to individual customers. Based on their previous behaviour, demographics, buying history and other personal information, AI technology will serve each individual visitor dynamic content that suits them. But is this enough?
AI algorithms and assistants need to be a step above the rest in upcoming trends. Not only is the fashion industry a competitive one for an eCommerce retailer, but it can also be so much more demanding. There are many touchpoints to lose a potential buyer, from product discovery to personalised customer support.
The user experience is an essential part of the value chain in online shopping, and eCommerce Personalisation gives online fashion retailers a competitive advantage. By personalising the user experience, you can keep customers browsing, improve your average order value, and increase conversion rates.
How to Incorporate eCommerce Personalisation in Online Fashion Retailers?
Forget about trend predictions, today with eCommerce and AI, there are more ways than one to personalise your online store and improve your customer's experience. From informing your business decisions and increasing your revenue, you will see how AI improves efficiency, customer satisfaction, and much more.
Personalise Your Product Search and Discovery
Incorporating AI into your eCommerce store will assist your shoppers throughout their customer journey. Customers can search through attributes relevant to them, from stepping onto your landing page to finding relevant products.
AI can assist your customer in product discovery with automated product tagging, natural search language and visual search.
Automated Product Tagging
Gone are the days of scrolling through thousands of options before your customer finds something they like. AI-automated product tags help your customers to filter their search by specific attributes. This means that they will find new clothes by indicating colour, pattern, body shape and fabric. But it doesn't end there. 
Automated product tagging with AI means your customers find what they want with a  faster processing time, reduced costs and better product data. By making automated tagging a part of your value chain, you will understand your customer's behaviour and see a higher stock turnover, ultimately increasing conversion rates and revenue.
Natural Search Language
Yes, AI can understand the way we use language, and so, by implementing fashion tech into your eCommerce store, you will be able to give your customers the chance to look for fashion items by using everyday language. This is a crucial feature in reducing consumer friction and improving how your customers interact with your online store.
Visual Search
Every platform is visual, and nowadays, the only way to reach customers is online. But forget about thinking of alternative creative ways to stimulate your leads – let their behaviour guide you. AI-enabled visual search allows customers to find products across multiple platforms as they can now find any item a model or influencer is wearing in real-time.
How does this work? Well, machine learning identifies all the items in the photo and finds the closest match available in the retailer's stock — a pretty nifty feature with plenty of sales opportunities at the tips of your buyer's fingers.
Personalise Your Recommendations 
Upselling and cross-selling can be daunting when you do not have a physical assistant next to a customer, but have you ever considered an AI assistant? 
AI and machine learning have given online fashion retailers the chance to grow their market by serving clients individually by considering their personal style and past customer behaviour. It can perform tasks that were traditionally seen as a limitation within eCommerce.
AI for Styling
Artificial intelligence in fashion has come a long way and can now give each shopper recommendations on their body type, skin tone, different occasions and style persona. Using data points collected from the consumer and new trends on the market, AI delivers a unique result to each buyer. We can call it your eCommerce's personal stylist at no extra cost.
Optimising Past Purchase Behaviour
A customer's online behaviour is one of the most potent tools AI technology can harness. It considers every customer's browsing history and makes recommendations that fit what they want at a specific time. From visual similarity to ideal price points, eCommerce buyers can now enjoy the next trend that applies to them.
Personalise Your Customer Support 
Shopping online should offer a personalised experience to your target market, and often it doesn't. Many businesses get lost in marketing campaigns, forgetting that a personal touch is all their customer needs. And therefore, in the fashion industry, intelligent chatbots with a human touch can give you competitive appeal. 
From your website to social media, communicating with your customers will increase the convenience of shopping online. Intelligent chatbots fill the gaps in the multichannel customer journey to give your online shopper a seamless and personal brand experience and should be integrated at various touchpoints. With Intelistyle technology, the chatbot can make product recommendations, arrange exchanges and returns, offer styling advice and answer any other query.
Personalise Your Checkout and Thank You Page
While marketing strategies like conversion rate optimisation (CRO) can help you convert your leads into life-long customers, it does not solve the issue of people abandoning carts during checkout. Shoppers want a personalised journey, even in the final moments of their shopping experience.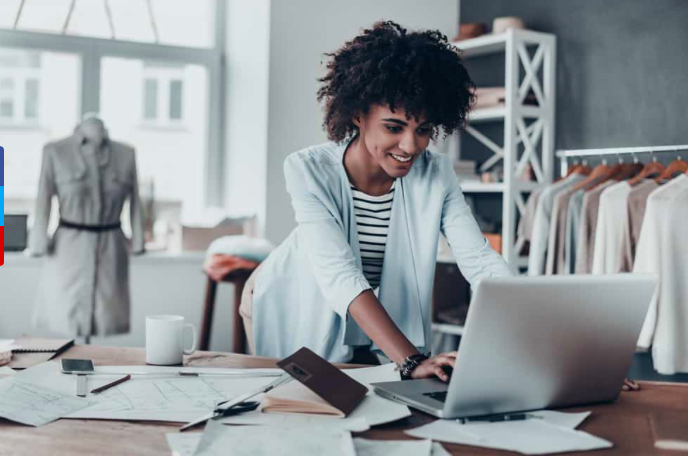 Personalise Your Post-Purchase Journey With Follow-Ups
A consumer journey does not end at the checkout cart. As an eCommerce business, it is vital to extend the communication post-purchase. The post-purchase journey highlights three areas as focus points: 
Retargeting campaigns

Promotional campaigns

Loyalty programs
Retargeting campaigns, promotional campaigns and loyalty programs are a great way to initiate a loyal relationship and increase retention and repeat purchase. Rather than focusing on the current purchase, AI technology can use the product data to suggest options that will complete the look. 
AI in fashion builds a better understanding of past behaviour and will drive higher engagement with the joy of seeing long-lasting relationships with each unique customer.
How Intelistyle Personalisation Software and AI for Fashion Can Help
Incorporating a personalised approach into your business strategy and online design process is a complete must in 2022. Not only will you see the benefits of reducing costs and waste, but you will also notice the advances in your clientele and profit margin. 
Artificial intelligence in the fashion industry provides multiple solutions for eCommerce to maintain the latest fashion trends while keeping personal customer journeys for each customer.
Overall, it supercharges any fashion retailer's business model. But like in buying the perfect outfit, you need something that works for you.
From Fashion Trends to Think Artificial Intelligence and Intelistyle
Intelistyle is the multichannel solution to Fashion AI and a much-needed part in personalising your eCommerce platform. Therefore, our software gives you personalised options throughout the buyer's funnel – from loyalty programs to smart mirrors in virtual fitting rooms. Intelistyle helps you build marketing strategies based on actual customer data in your creative decision-making, all while analysing past and future trends. 
The powerful AI personalising tool Intelistyle gives you the insights and tools to grow your business, convert leads and scale resources sustainably. Buying clothes has never been more personal. Learn more about Intelistyle and fashion AI today.