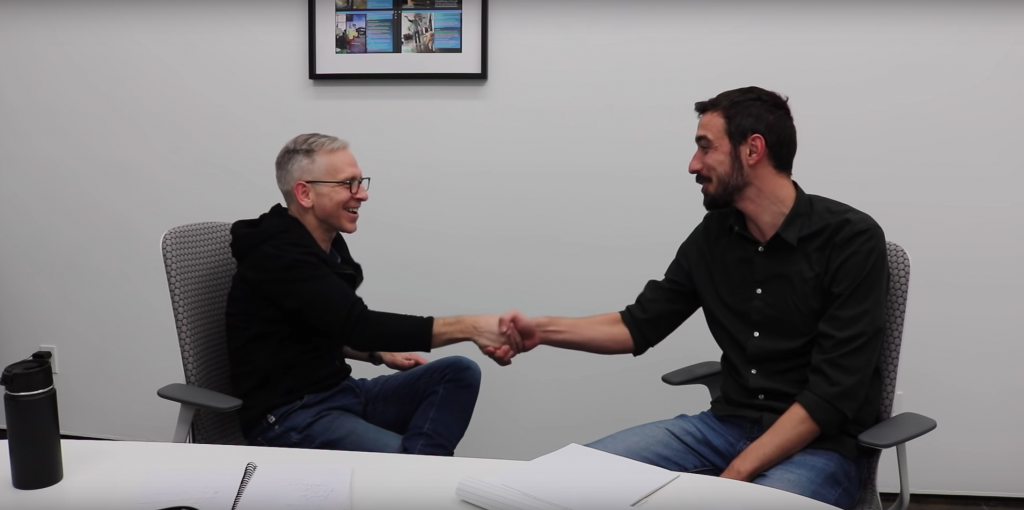 How Artificial Intelligence Is Set To Change The Next Decade of Fashion (with Paul Kruszewski)
An exclusive interview with Paul Kruszewski, AI technologist, serial entrepreneur, founder and CEO of WRNCH – a leading AI computer vision software engineering company based in Montreal.
The "machines" are coming! As the farfetched robot apocalypse of Sci-Fi films becomes an impending reality of our daily life, the reaction of the fashion industry remains mixed. When a technology is projected to revolutionise the industry, the possibility of feasting on the early adopter's advantage captures the most sceptical hearts… on the other other hand, scepticism takes the reins and demands to know:
Will AI be the end of human creativity and jobs in fashion?
While the answer is more complex than a single word, it is still a solid: No.
The good, the bad and the ugly speculations surrounding AI should all be taken with a grain of salt.
Darwin's foresight that it's neither the strongest nor the smartest but the most adaptable to change that will survive the test of time rings true. The fashion industry is dipping its toes (or legs as of 2018) in the waters of artificial intelligence.
We sat down with a man who took a deep dive into these novel waters 20 years ago: Paul Kruszewski, AI technologist and serial entrepreneur. During our exclusive interview on his personal journey to success, he shared valuable tips for fashion companies looking to incorporate AI into their business. Come and take a look at the past, present, and future of AI and its implications for the fashion industry.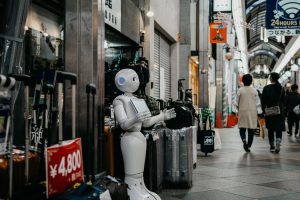 From Farming To Artificial Intelligence
Paul's first encounter with technology dates back to late 70s, when he was raising pigs for pocket money as a 12-year-old kid at his family farm in Alberta. "I really wanted a computer, that was the cool thing" he recalls. After selling his pigs for $250 and combining it with his brother's $250 input, he was still only halfway there. "I go to my dad and said, programming is the future. We need to buy a computer. You match us up to $1,000". $500 later, he was writing his first program on a Radio Shack TRS-80.
Fast forward to 1998, having completed his bachelor's in computer science at University of Alberta, his MA and Ph.D. at McGill University, Paul was recruited by a company called My Virtual Model: "They said, e-commerce is going to change everything. We're going to create your body on the internet and we will put clothes on you and we will charge". With just a powerpoint and a $30 million capital, he took the team from 1 person to 60 in 9 months, built a chip while the founders sold the software. Looking back at the business, he maintains the vision was "conceptually great" but "the promise of trying clothes on the internet and making a buying decision from that… It was 20 years too early. The technology wasn't there!".
An Industry Right on The Cusp of Change
When asked where he sees the technology today in means of enabling that vision, he says "We're right on the cusp". Paul goes on to predict that in 5 years it will be pretty standard for people to stand in front of their TV and try on basic clothing. "I think AI is going to transform everything… the supply chain, design. The design process of clothing will be semi-automated in 10 years. On the other side of the spectrum, AI is going to completely change materials and 3D printing".
Business of Fashion's collaborative report with McKinsey & Company confirms Paul's prediction, stating that 20-30% of current fashion jobs will become automated. But, don't brace yourself for such a disaster scenario just yet. Rather than replacing humans, AI will be supplementing existing jobs and will be creating brand new ones. The bottom line is that fashion still does and will persist to need the human touch. Prominent fashion schools of the world like The Fashion Institute of Technology in New York and The London College of Fashion are already incorporating AI-led skills training into their degree programs to raise the next generation of industry leaders.
"…who controls the customer experience? Will it be the clothing manufacturer, the retailer or the person behind?"
Speaking of leaders, back to Paul Kruszewski, who was next recruited as the CTO of a video games company. "But I realised that I'm a technologist and an entrepreneur. In 2000, I started my first company in AI". Shortly after, he was approached and persuaded by Rick McKenzie, a professor, and military researcher, to collaborate on military simulations. It didn't take long to start getting results…
The Technological Power Play
When once he was struggling to secure a place in the market, he was now getting calls from companies and corporations including the US Marine Corps. But what is the secret to his commercial success? "No matter what you think is the right call at the time, you have to listen to the market" he reveals, "There will always be that interesting tension of who controls the customer experience. Will it be the clothing manufacturer, the retailer or the person behind?". While we will have to wait to find out the definitive answer to that question, he expects to be interesting to watch as completely different possibilities for fashion unfold over the coming decade.
The Vital Questions To Ask Your Business
As with all virgin territory, adapting AI into your business comes with the innate possibility of mistakes along the way. "All of a sudden everyone is an AI-powered company. Why?" he inquires and then proceeds to highlight that AI is a tool to enhance your existing product and not a product in itself. In this uncharted land, where there isn't yet enough history to go by and map out a fine print to success, Paul encourages companies to go back to 3 basic questions for a seamless integration process:
1- What are you trying to solve?
2- What is your pain as an organisation?
3- What are you doing that you want to get better at?
And find out where you can be unique!
A Curated Dataset Is The Key To Success
A lot of traditional fashion and retail organisations do not have the expertise to work with their data. In such instances, Paul recommends collaborating with an external AI expert who will curate their data for optimal results. Which brings us to one of the most immediate challenges in AI, collecting a good data set: "There are widely available datasets but your competitors also have access to them" he says. Bespoke, customised data is the way forward for finding and capturing the unique competitive advantage that your business needs to differentiate and come into prominence. Once again, delegating the task to AI experts specialised in your industry, who can help you build your own data sets is key: "Some organisations initially freak out because they have never heard of that. And that's fine!"
The Evolution of AI in Fashion
Talking about the evolution of AI as it relates to fashion, Paul reports that we have come a long way from the early simulators that were essentially just a pose with no interactivity. "We generate synthetic data: virtual humans, virtual clothing. We dress them, put them in virtual environments and we take virtual pictures of them".
See the full interview here.