Intelistyle awarded best AI Product in Fashion at CogX 2021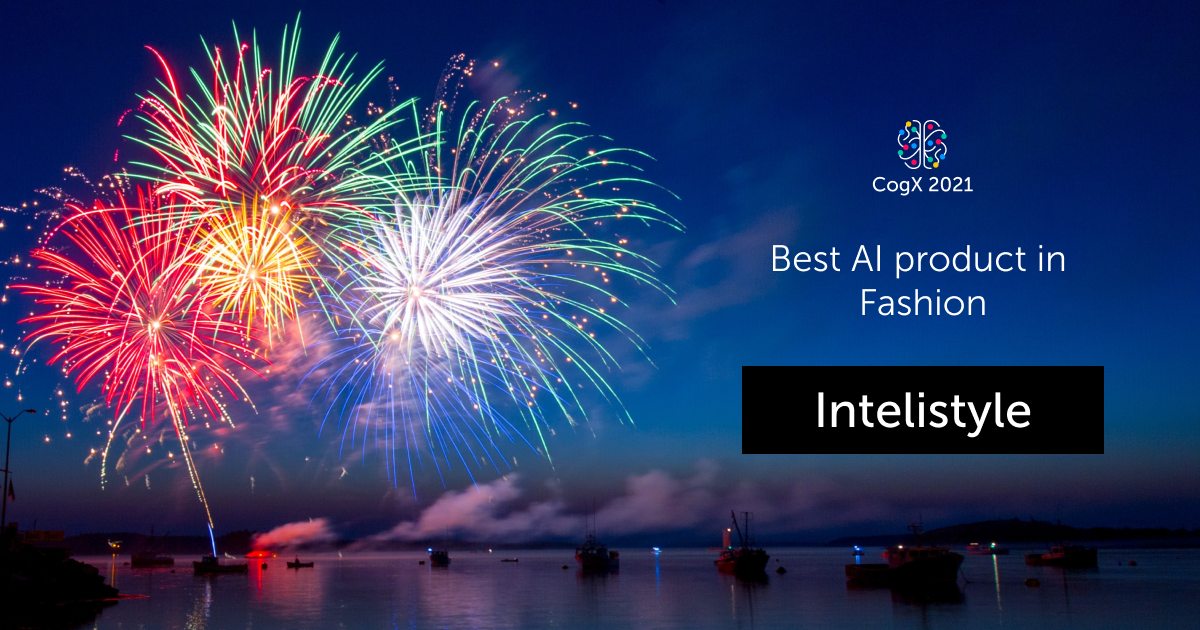 London, June 2021. We are pleased to announce that Intelistyle was awarded "Best AI Product in Fashion" by the judges at the prestigious CogX 2021 festival, alongside global leaders, CEOs, entrepreneurs, policy makers, artists, academics and activists – addressing the question "How do we get the next 10 years right?
Winners were decided with the help of an expert team of judges featuring some of tech and global innovation's most prominent change leaders, including: Abadesi Osunsade, VP Global Community & Belonging for Brandwatch, Education & Healthcare Technologies Investor and Advisor Alan Greenberg, Dr Milly Zimeta, Head of Public Policy at Open Data Institute, Gary Stewart who is the CEO and Founder of FounderTribes Educational Technology Ltd, Gillian Docherty OBE, CEO of The Data Lab, Cambridge University Professor, Jon Crowcroft, Kate Arthur, CEO & Founder of Kids Code Jeunesse, Robert Hercock, Chief Research Scientist, at BT Group, Terry von Bibra, Director of Numenos, Priya Guha, Venture Partner of Merian Ventures, Innovation and Business Development at University of Oxford, James Semple and many more.
You can see the full list of winners at the CogX website.
The award is a welcome recognition of the work of Intelistyle's commitment to build the most accurate Fashion AI solution in the industry. In 2018 we saw a first glimpse of the power of Intelistyle's AI, when it managed to outperform human stylists at London Fashion Week. Since then, Intelistyle's Fashion AI has improved its accuracy even further to create product recommendations for fashion that deliver significant increases in revenue for it's clients.
Starting in the luxury space it's client list has grown to encompass mid market and fast fashion brands and retailers that see the ROI of differentiating their online user experience with a fashion specific recommendation engine.
Our vision for the future remains unchanged. Intelistyle is here to help fashion retailers create digital discovery experiences that increase conversion, basket size and retention, by helping their customers find the right clothes to look and feel great.
How we deliver on that vision changes every day by using the latest advancements in Artificial Intelligence to help retailers get to know their customers and serve them with more accuracy than ever before.
Here's to a more fashionable, sustainable and personal future.
– The Intelistyle Team