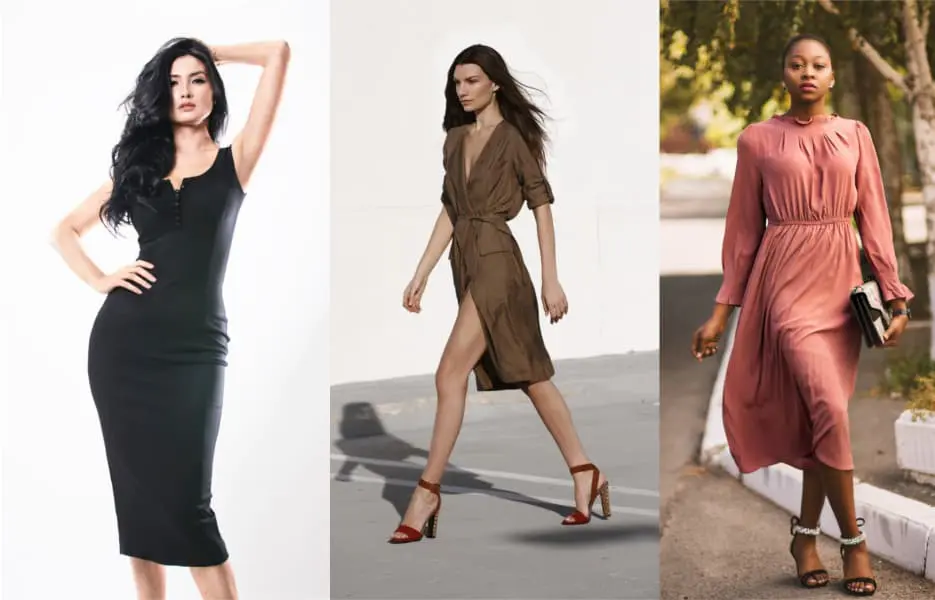 I've been invited to a party with a 'Smart Casual' dress code – Now What?
We've all had this problem before, the host has graciously let us know that the dress code is 'Smart Casual' and your thinking… What does that mean? As one of the most common but most confusing dress codes, its vague nature makes it problematic when styling an outfit.
A term used broadly in recent years, smart casual isn't your best cocktail dress or sequin shift, it's your daytime wardrobe glammed up.
Before you start styling your outfit, you should always consider the following questions:
Do you know anyone else invited?
Think about the demographics going, talk to your friends or colleagues and get an idea of what they're wearing.
Do you know the venue?
Have you been there before? Give it a quick google and check out the images.
Think about the type of event it is.
If it's an after-work networking event held by corporate or a friend's 30th at a cocktail bar in Shoreditch. Consider what smart casual would mean in these circumstances.
We've uncovered the best street style outfits to help you and your styling dilemma.
Tailored Trousers
The easiest item to style in this dress code – a pair of tailored pants can be kept simple and sophisticated with a soft silk blouse. If you go for a pattern keep to either, on the top or on the bottom. Smart casual attire is all about keeping it simple so avoid overdoing your look with patterns.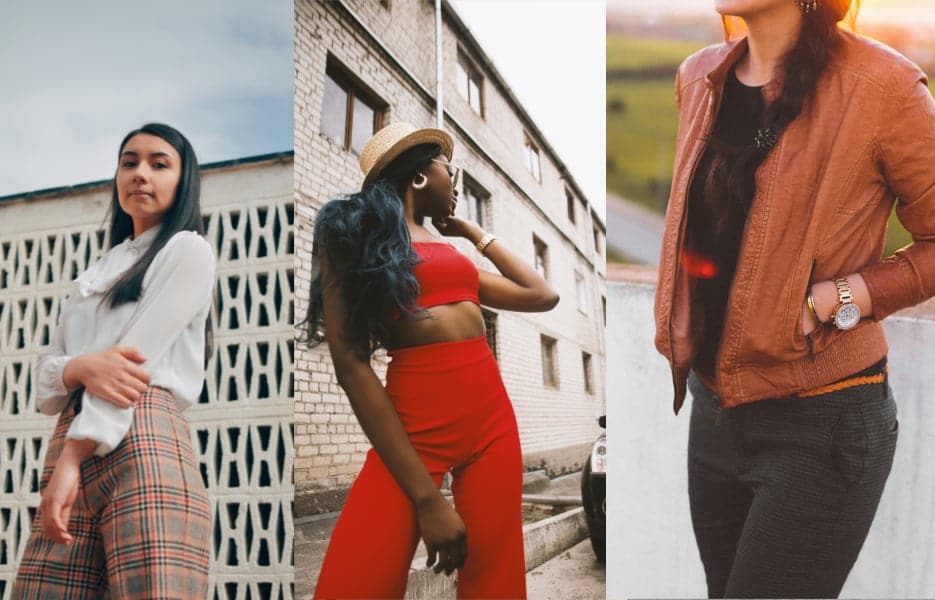 Skirts
Separates are best at allowing you to have room for a tailored piece and more casual piece. Go for knee or midi length skirts in either pencil or fuller shapes. Lace can be pretty when paired with a plain top and minimal accessories. If you're considering a shorter skirt go for a long sleeve top with a higher modest neckline.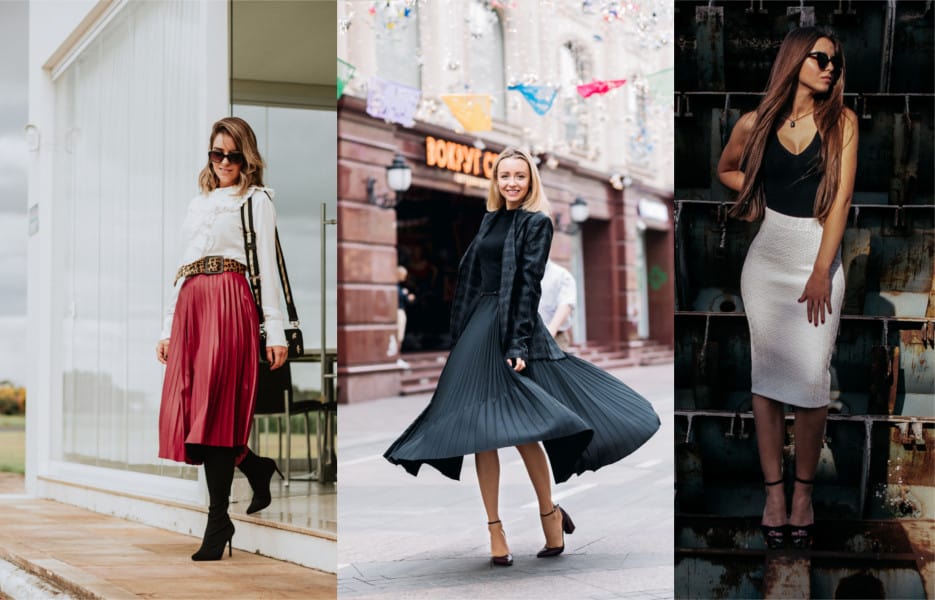 Jumpsuits
Jumpsuits are so versatile and perfect for this situation. Go for a cropped leg and pair of statement heels or a wide leg trouser with wide block heels. Whether you go for plain or patterned you're fine either way!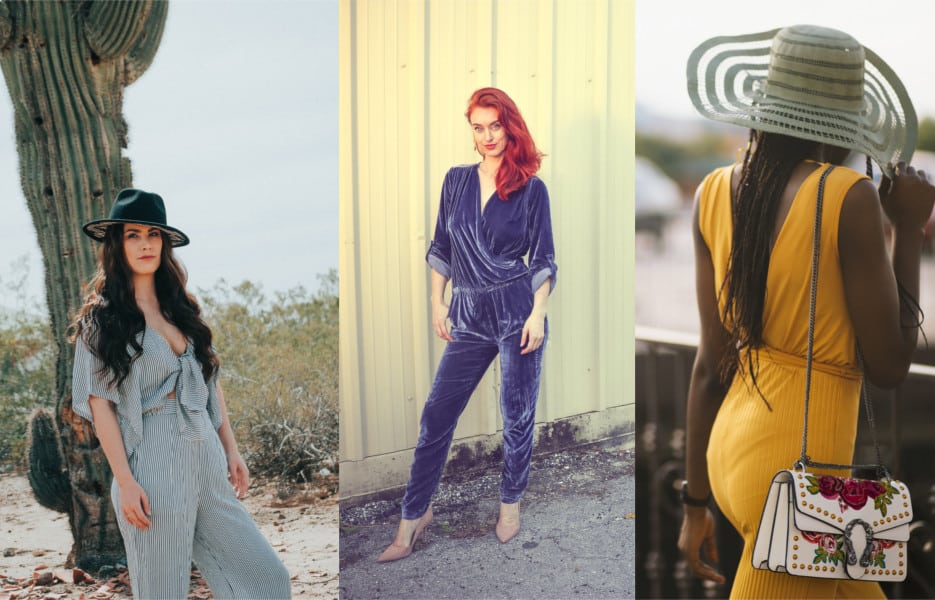 Dresses
Keep it sophisticated – go for a plain dress and glam it up with accessories. When choosing a dress, consider if it could be worn in a different dress code. If it's more suitable as a cocktail dress, leave it for another evening. Separates shine in this dress code so consider reevaluating your styling choice.

Jackets and Blazers
A tailored blazer is the best option for this scenario, if you want to feel more modern, go for a longline blazer or a cropped length to accentuate your waist. Focus on a colored or patterned blazer if the event is during the day as a black or navy blazer can sometimes feel heavy.

Shoes
What makes a smart casual shoe? Colour: Black is the smartest, bright colors or patterns are more casual. Silhouette: A thin heeled sleek stiletto is the smartest. A pointed toe is smarter than a rounded one.  A classic court heel with a thinner heel compared to a block heel and then followed by fashion and statement sandal heels. Textures: Patent leather and matte suedes are smart, followed by smooth leathers. Fabrics can be arranged from luxury satins and woven damask down to cotton patterns such as gingham or polka dots.
Go for a smarter shoe like a leather pump or court heel. A block heel is a great option for when stilettos are not appropriate (no sinking into grass thank you!).  If stilettos are appropriate, go for a shorter heel to avoid being over dresses and if you are going for flats look to brogues.

Can I wear Jeans?
Tread carefully when choosing denim and think of the location and demographics of people invited. A tailored trouser is a much safer option if you are unsure. If you do opt for denim, try sticking to a pair of dark or black jeans, making sure they're clean and without fading or distressing. To keep the look smart, pair your jeans with a smart blazer and a fine knit or smart blouse. Accessorize with closed toe heels in black, nude or a statement color.

Can I wear a t-shirt?
As a standard guide, t-shirts would be excluded from the dress code, however, it's all down to styling. If you are confident in your choice and you want to pair it with a leather skirt or tucked into smart trousers then yes! Go for it! To stay safe opt for a floaty blouse or a light textured shirt instead.

Can I wear trainers?
In simplest terms no, keep these for your casual weekends!
I'm heading to this event straight after work – what can I do to change my outfit?
One of the easiest ways is to add a pair of heels and statement earrings. If you're going with the same colleagues and you want to feel different, change your hairstyle to an updo.
If you're already wearing tailored trousers or a skirt, you can change your blouse to a smarter option.

Things to avoid:
Distressed items, stained or dirty items – keep these for your casual weekends!
Too much glitz – you may be thinking about dressing for the night ahead but keep your heavily beaded or sequined dresses at home.
Strong silhouettes such as overly padded blazers or heavily structured dresses – these appear too heavy and formal. Smart casual is all about soft layers and luxe separates.
Now it's your turn!
When in doubt go for simple with accessories, if you feel overdressed at the event, it can be as simple as taking off your earrings.
The perfect smart casual outfit is different for everyone, and luckily for us, women can get away with breaking a lot more of the style rules than in men's fashion.
Stay tuned for next week where we discuss what men can wear to smart casual events! The appropriate time for a bomber jacket, pocket squares, and the difference between polo shirts and dress shirts!
Let us help style you for your next occasion! Download the app, snap a photo of an item you are wanting to style and see recommendations from your existing wardrobe or new from retailers.
Do you have a styling question you need help with? Drop us an email and let us know.
Jamie x
Looking for more inspiration? Check out our post on the latest trends for 2018.