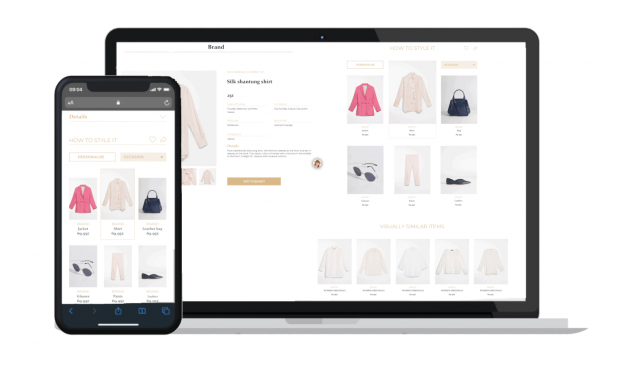 Complete The Look Recommendations
Upsell with on-trend personal outfit recommendations based on occasion, body type and features, purchase and browsing history, and style preferences.
Visually Similar Recommendations
Suggest visually similar products to inspire customers or to offer alternatives to out of stock items.
Product Search & Browsing
Automatic Attribute Tagging
Sort through the clutter. Automate product attribute tagging to enable customers to filter searches by occasion, cut, fabric, pattern, or desired feature.
Natural Language Search
Minimise friction by allowing your customers to search using natural language queries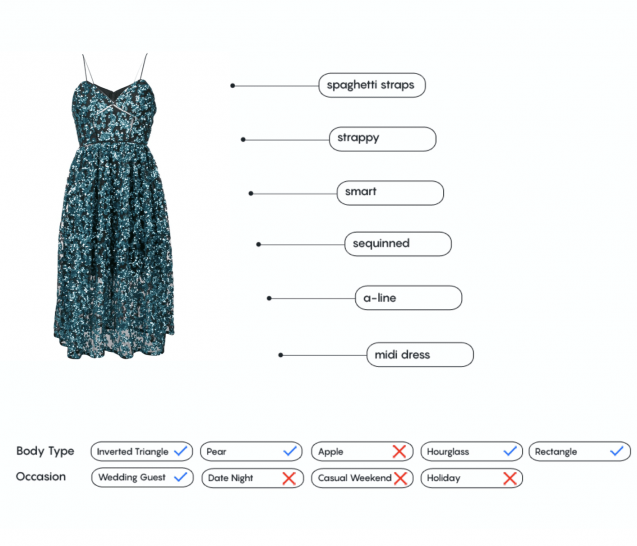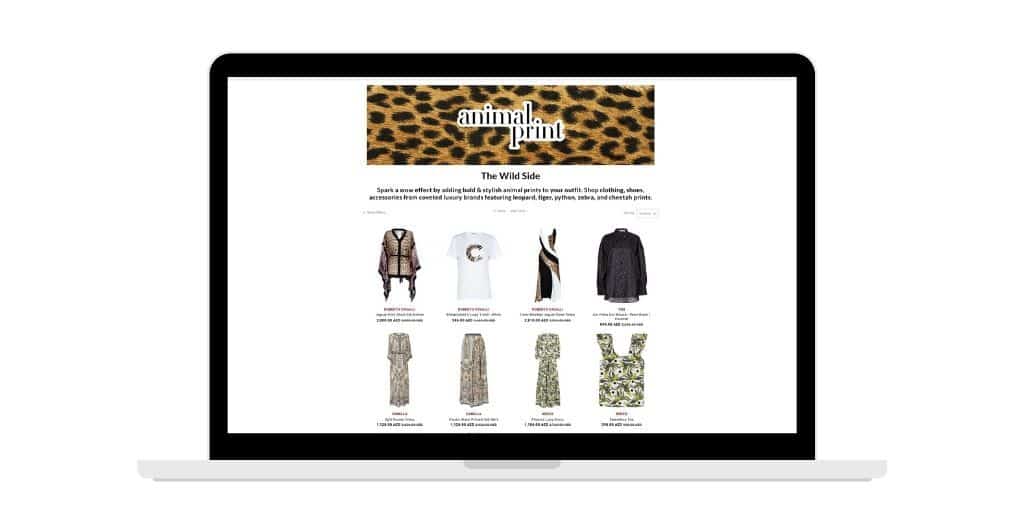 Personalized Landing Pages
Convert by displaying targeted content and a personalized product selection based on context: past behaviour, campaign, time, season, style, and more.
Personalized Product Rankings
Optimise sell through by sorting your inventory based on what each customer is most likely to want and buy, while taking into account depth of stock, margins, and more.
Retargeting Campaigns
Increase retention and repeat purchases by suggesting outfits and clothes that complement past purchases, preferences, and predicted purchasing behaviour.