The Top 9 Technology Retail Trends of 2023
Find out the Top 9 Retail Technology Trends that will define 2023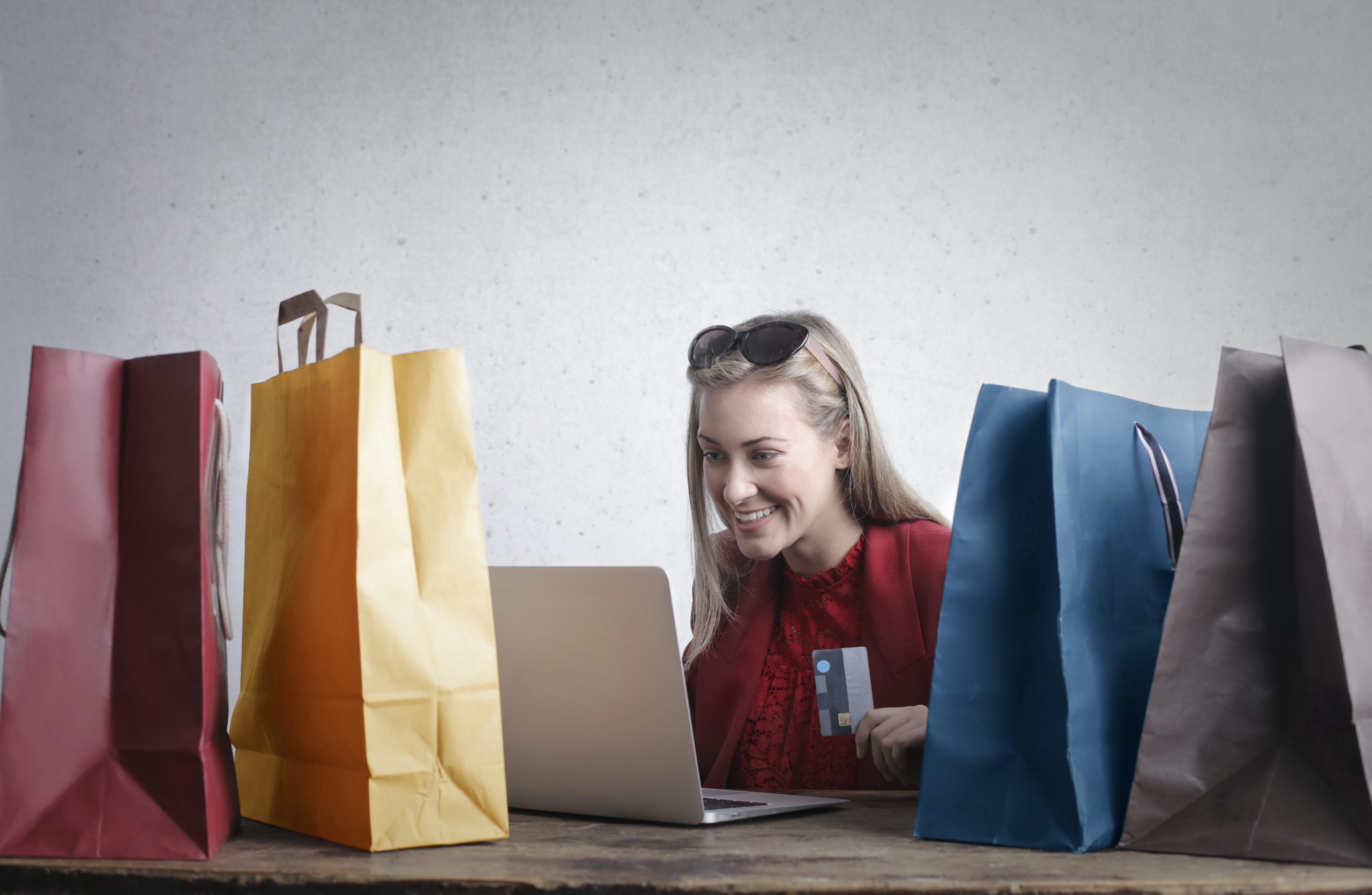 2022 has been an unexpected and unprecedented year to say the least. Retailers – especially fashion retailers – have been dealt a particularly tough hand, trying to navigate business in the unknown landscape of the "new normal".
Digital adaptation has soared during the pandemic. Many retailers finally recognized how crucial it is for their business to have a strong digital presence.
But in 2023, having a digital shop window alone will not be enough to grasp a competitive advantage in this landscape. 2023 is predicted to be the year that finally sees the maturing of exceptional digital consumer experiences that not only match but surpass traditional in-store services.
Retailers will partner with technology solution providers to really polish their existing digital capabilities. Additionally, they will keep working on adding new use cases to their digital portfolios: both consumer-facing and for operational efficiency.
We are going to look at the Top 9 Retail Trends of 2023 that are on the industry's to-do list and break down how and why these retail trends will help your business emerge stronger from the pandemic with a robust revenue growth.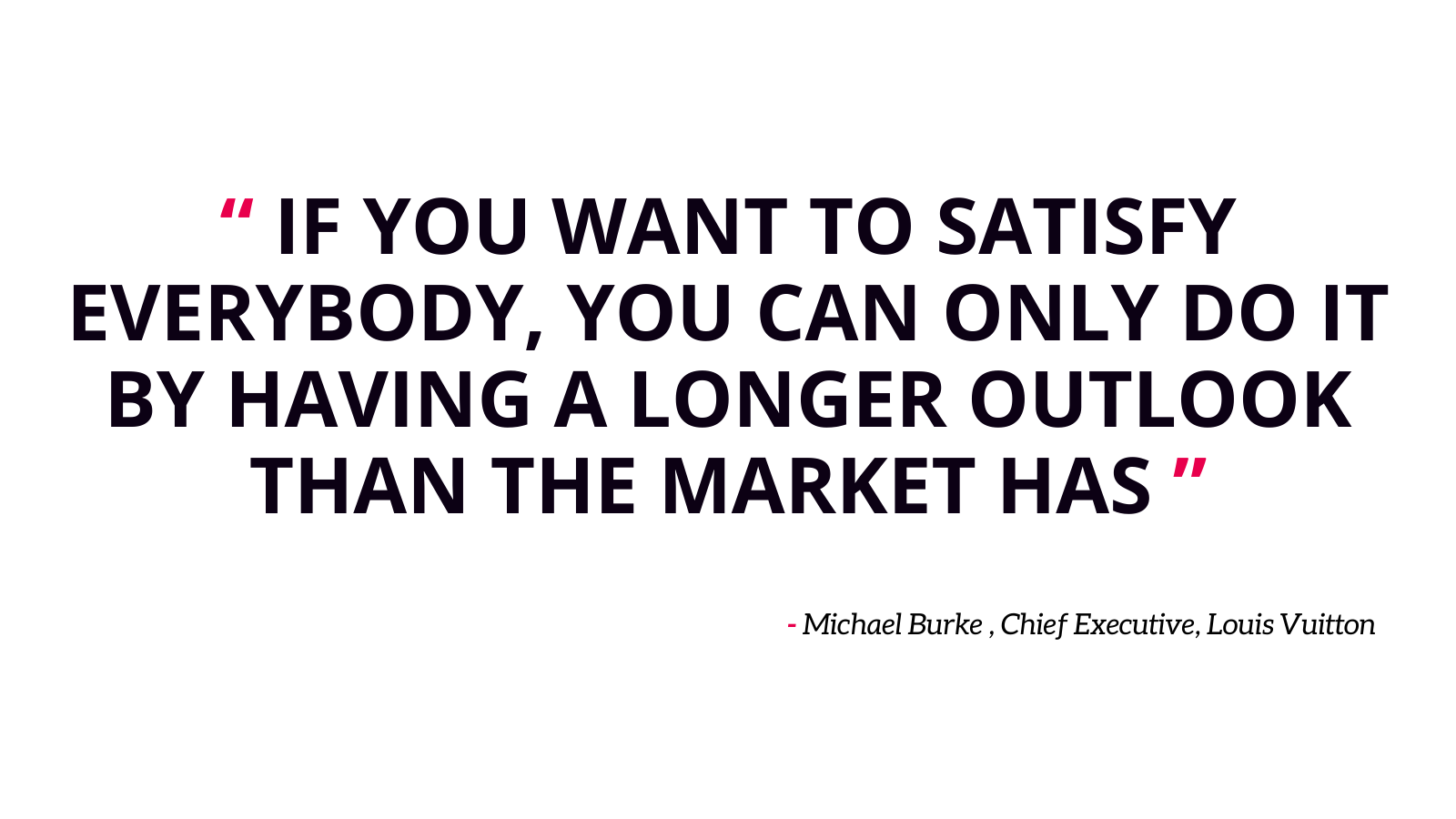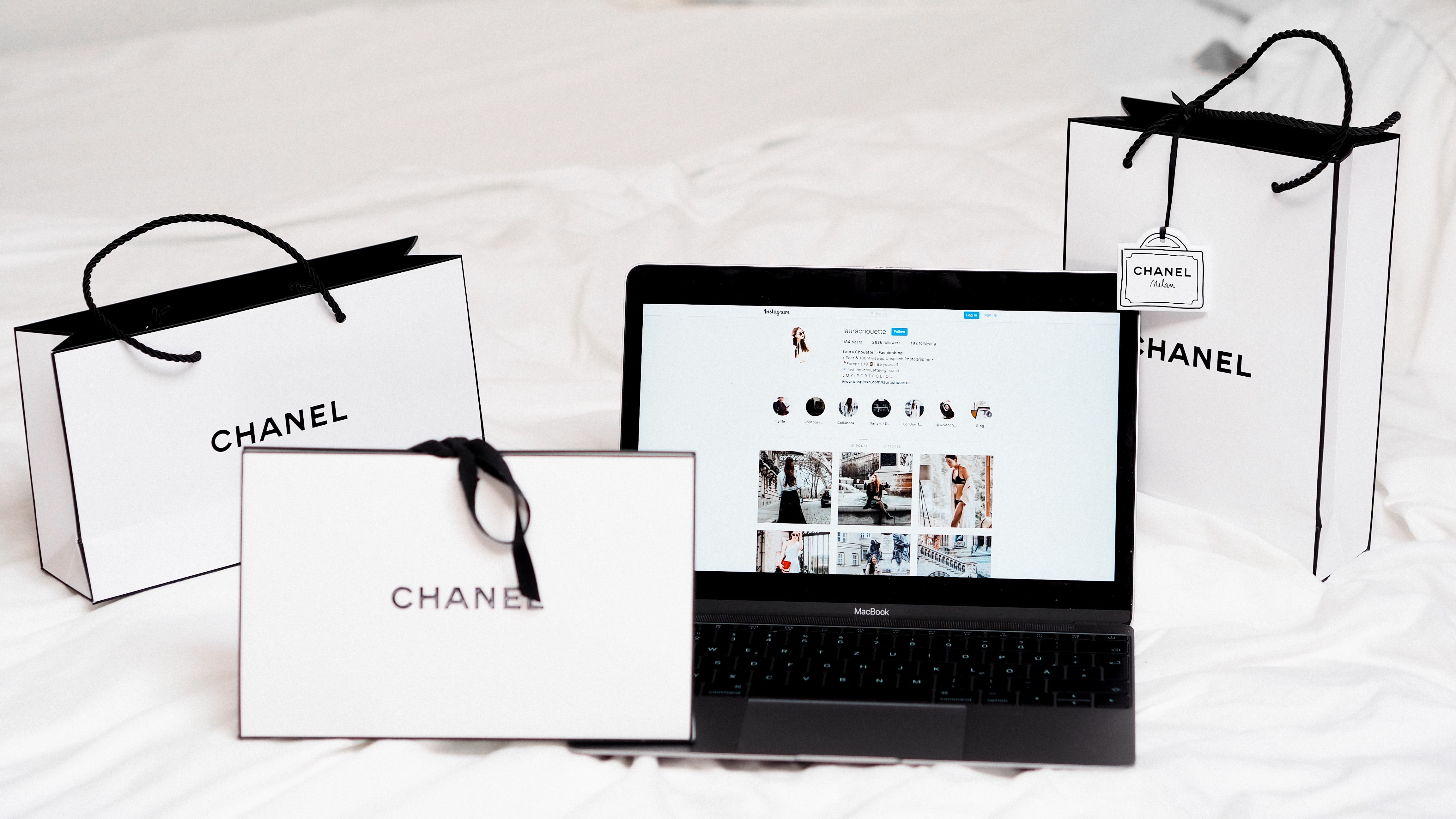 1. Click & Collect Is Here To Stay - Buy Online, Collect In Store
Buy online, pickup in-store (known as BOPIS) has been a crucial adjustment during the pandemic that allowed many stores to continue selling without the additional cost of expanding delivery networks. This new way of collection also allowed brick and mortar stores to be repurposed as small, local fulfillment centres.
With social distancing restrictions limiting the number of people allowed in stores at one time, a growing number of customers have adopted Click & Collect as their preferred form of shopping. A side bonus being that it also eliminates the wait time for shipping.
Half of shoppers plan to increase their use of contactless pickup in 2023 – making this one of the simplest retail trends you can adopt.
To fulfill this need effectively, retailers will need integrated data analytics and order management tools on mobile devices to keep employees up to date. Meanwhile, advanced inventory management will be employed to ensure a seamless shopping experience for the consumer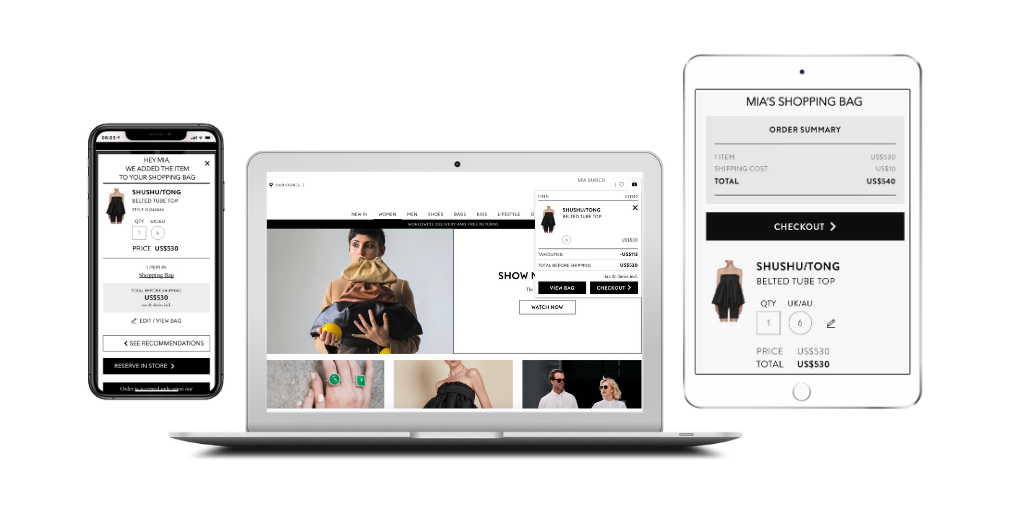 2. Smart Omnichannel Shopping Baskets
There are many ways that we'll see a blending between the digital and physical experiences in various retail outlets throughout 2023.
What is now called "Smart Shopping Baskets" are cloud-based baskets that your customers can add to, edit, and checkout from every physical and digital brand channel.
To enhance the experience of using smart shopping carts, retailers will start integrating "Omnichannel Customer Profiles". These profiles get enriched with every new interaction and can be accessed by the customer and sales associates at every touchpoint. This is independent of the channel it was first created on. 
You can let your customer save their favorite products and recommendations on their cloud-based profile. Customers can create a "smart shopping basket" that can be purchased from any channel of their choice at any time.
This flexibility in the buying journey makes this one of the most anticipated retail trends of the year.
For instance, your customer can save an outfit recommendation they like on their mobile app. One week later they can go in-store to try on the outfit and add a scarf they like to their smart shopping basket. They can finally check out their basket from your online shop a couple of days later. You get the idea!
By accessing their shopping basket and profile from all brand touchpoints:
1- You increase the opportunities to close a sale
2- You build a 360-degree understanding of who your individual customers are that can be used for retargeting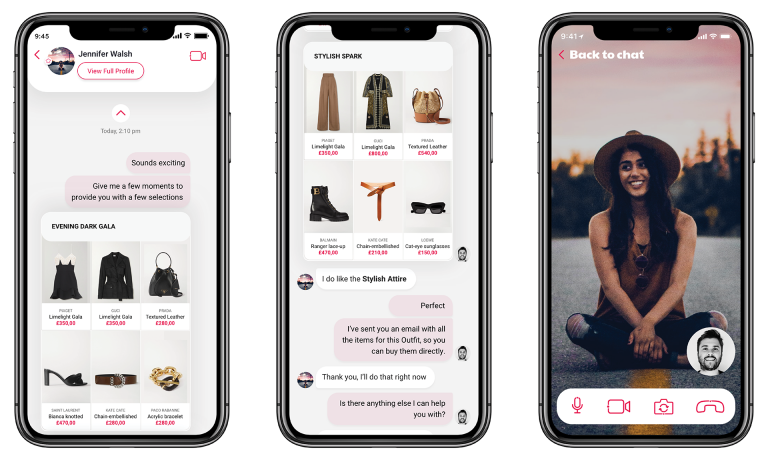 3. Remote Selling To Scale Personal Shopping
With so many of us stuck at home and retailers unable to find new customers by enticing us to walk into their stores, more resources will be focused on maintaining and growing customer numbers.
A.I.-driven customer service outreach is one of the top retail trends of the year as it allows better service quality at scale.
In-store services conducted remotely have become a major competitive advantage across the retail spectrum in recent months. With global retail bodies warning that brick and mortar footfall will remain low until at least mid-2023, remote selling capabilities become critical to the success of fashion and luxury retailers.
Remote selling – or virtual selling – is a buying cycle where sales and post-sales communications take place between a customer and a sales associate in different physical locations. Put simply, it means that a sales associate can sell to a customer who is located anywhere in the world.
The sales associate can be based in the physical store and conduct video calls to assist the customer with one-to-one live shopping. Alternatively, the sales associate can be working from home themselves and use the remote selling app to assist online shoppers.
An A.I. Remote Selling tool expands your sales capacity and allows your existing sales teams to act like professional personal stylists with zero training. While serving a customer, sales associates see product and complete outfit recommendations put together by the A.I. based on individual customer preferences. The A.I. will also give your sales associates styling tips and suggestions they can pass on to their customer.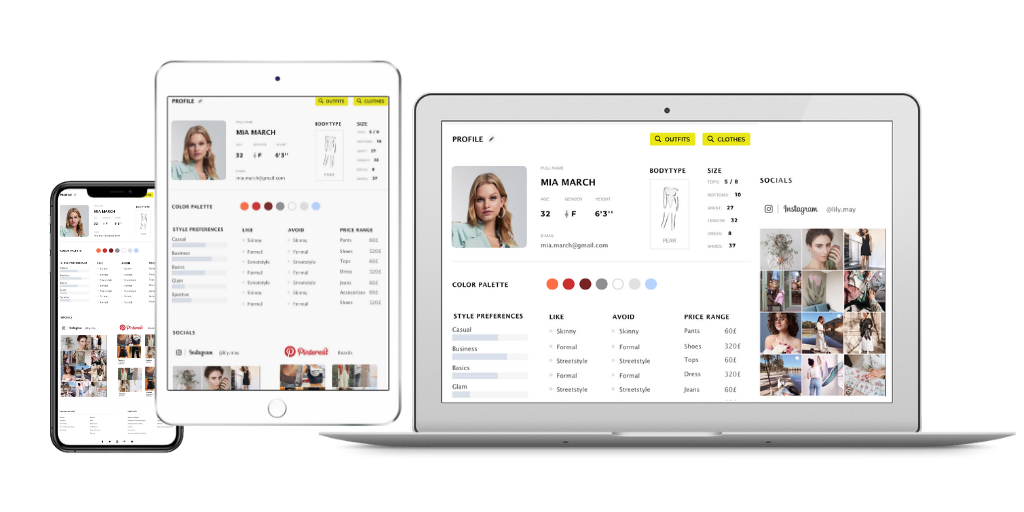 4. One-to-One Hyper Personalization
Although one-to-one personalization is the dream of all retailers, some of the technologies that enabled closer personalization in the past also came with a bundle of privacy issues.
However, recent advances in cognitive technologies will help retailers move closer to true hyper-personalization in 2023. This has been one of the most demanded retail trends for a very long time – finally it is here to stay.
Sentiment analysis, A.I. & machine learning, natural language processing currently allow retailers to process huge amounts of unstructured customer data. This data – from online and in-store activity, social media, and other brand touchpoints – can help retailers understand customers' needs, concerns, their current stage in the buying journey, just to give you a few ideas.
Retailers can then leverage this understanding to deliver deeply targeted messaging and more personal interactions.
Unlimited Personalization
Personalization, once limited mainly to targeted segment offers, now extends to the entire customer experience. This retail trend is a direct outcome of customers now demanding personalization throughout their interactions with a retailer.
Multiple, personalized touchpoints that enable them to allocate their time and money according to their personal preferences mean that your customers will spend more of their time and money with you.
In the best personalized experiences, retailers make the customer part of the dialogue and rest on data intelligence to create one-to-one personalization using A.I. technology to really leverage customer data to its fullest customer-facing potential.
Customers receive offers that are targeted not just at customers like them, with brands targeting at the segment level with broad-based offers, but at them as an individual, with products, offers, and communications that are uniquely relevant to each customer.
Personalising the customer experience on a one-to-one basis has the instant return on investment of increased Average Order Value per single transaction and per customer as well as the longer-term benefit of increasing Customer Lifetime Value and Loyalty.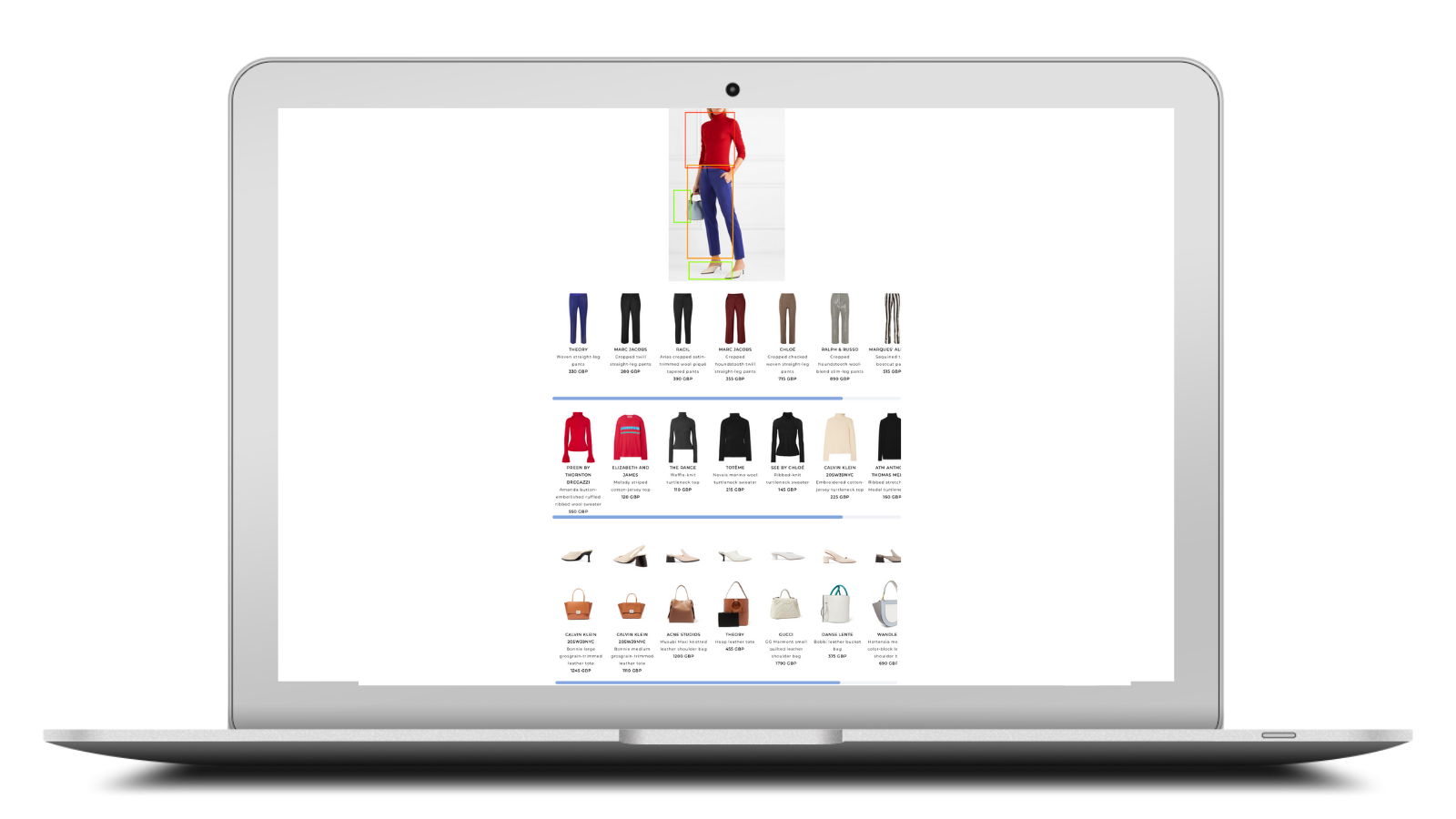 Visual search and product discovery is the e-commerce solution that makes our intrinsic way of operating one and the same with the way we shop.
When a customer performs visual search, or image-based search, they look for one or multiple products using an image instead of keywords. Visual search uses real-world images (screenshots, social media images, or photos) as the stimuli for online search and product discovery.
Your visitors can upload any form of an image of a product or outfit they like. The visual search engine will then find the visually closest products from your online catalogue. Also, it will make suggestions of other visually similar items that they might like based on their image enquiry.
In the rapidly reduced attention spans of digital shopping journeys, visual search capabilities allow you to capture the imaginations of customers with minimum work and friction on their end. Hence, making this one of the retail trends that will only get growingly popular.
Machine Learning and The Power of A.I.
Visual search requires A.I. feature detection and pattern matching.
Machine learning and A.I. computer vision technologies that run in the background will scrutinize the uploaded image first to analyze shapes, colors, and patterns. Afterwards, it will do the same with your entire product inventory images to rank those items that resemble the uploaded image from closest to farthest.
This works by mapping each image to a coordinate in a high-dimensional space, where similar items have coordinates which are closer together and dissimilar items have coordinates which are farther apart. With all images mapped to this space, finding items that are similar becomes as simple as finding which coordinates are the closest to the coordinates of the item of interest.
By collapsing the steps between inspiration and product discovery, you can significantly decrease purchase failures. A.I. powered visual search eliminates the friction between seeing and buying to create a seamless shopper journey.
In fact, studies show that visual search leads to checkout twice as quickly as text-based search.
Gartner research forecasts that by 2023, early adopters of this retail trend who redesign their product discovery experience to support visual search will increase their e-commerce revenue by 30%.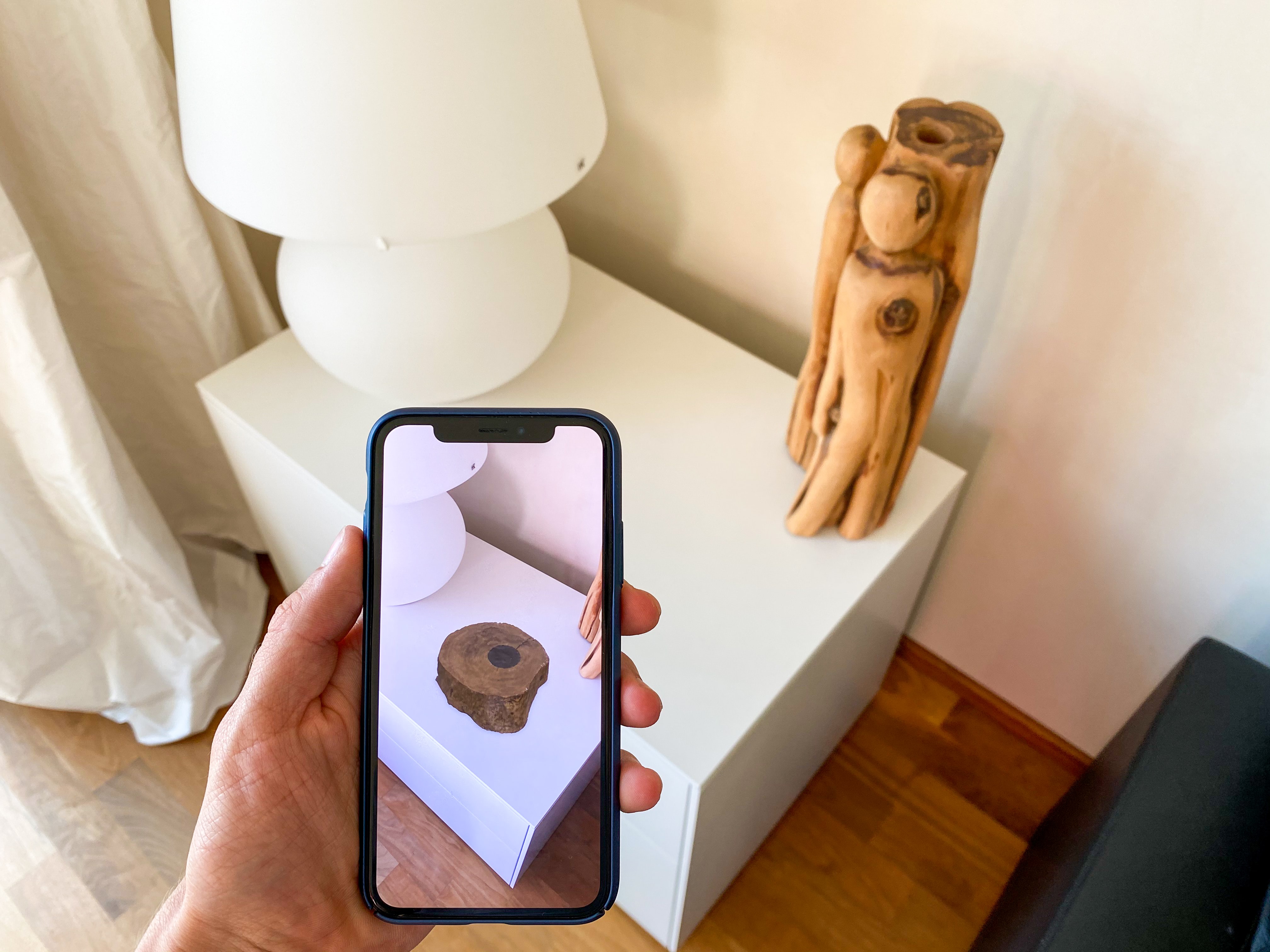 6. Mixed Reality Retail (AR/VR)
Augmented and Virtual Reality has already made inroads in the industry as future retail trends to keep an eye on.
Augmented Reality (AR) applications have been experimented with virtual "try-before-you-buy" experiences ranging from previewing furniture and products in your home to trying on virtual clothes.
Retailers are also beginning to use AR technology to supplement the digital shopping experience with virtual storefronts. In May, retailer Kohl's collaborated with Snapchat to create Kohl's AR Virtual Closet Pop-Up Experience. Using a smartphone and the Snapchat app, consumers can step inside an AR dressing room and make a purchase without ever leaving the app (or their home). 
Virtual try-on experiences are the most popular use case for AR in retail today: allowing consumers to preview products to scale digitally in their own homes, on their own bodies, and then purchasing the corresponding physical product. 
The next phase of Augmented Retail for 2023 will likely be a gamified social experience. Burberry recently partnered with Snapchat on an in-store AR game, and the concept can be extended to digital storefronts and virtual closets where you can play and explore collections with friends.
As for Virtual Reality, from transporting customers into another world to showcase products to letting them try things virtually, it has the same experience enhancing potential as AR.
However, one of the most eagerly awaited use cases for VR technology in retail is not about the e-commerce buying journey at all: Retailers and designers are looking to leverage VR to allow their customers and buyers to experience their runway shows digitally.
The maturity of AR and VR technology in fashion retail is still at its infant stage – with a lot of promise to help retailers and consumers have an improved shopping experience in the next 5 years.
Therefore, most retailers will still use these two emerging retail trends as customer experience enhancers – through gamification and experiential digital pop-ups – as opposed to implementing them into their buying journeys just yet.
7. Data-Driven Inventory Management Automation
The industry has learned the hard way that traditional trend forecasting isn't enough on its own to find the optimum product range that will meet the demand of a retailer's unique audience and customer segments.
Just because 'neon' is trending next season doesn't automatically mean your customers will respond well to it. And even if a segment of your customers do in fact demand neon clothing, you need to understand the right SKU to put in front of the right customer segment on the right brand channel to enjoy full price sell through.
This is where data-driven inventory analysis and management comes into play: Your current and past stock can indicate exactly what and how much your unique target audience wants to buy as well as how their tastes will evolve over the season.
Intelligent merchandise planning and inventory management is the front runner retail trend of 2021 for good reason – the benefits of data based decision making are:
Reduced Warehousing Costs:

As it decreases inventory carrying costs since there is less unwanted inventory in the warehouse and therefore reduced labour and maintenance costs

Increased Customer Loyalty and Lifetime Value:

As your customer very rarely goes empty-handed due to products being out of stock and has enough options that meet their taste and demand to make a purchase decision, meaning they keep coming back for more

Less Discounting:

As you don't have to rely on heavy discounts to get rid of unsold inventory

Less Missed Sales Opportunities:

As there are very few out of stock situations and best-selling products that your competitors have but you haven't stocked

Smart Inventory Investment:

As your money is tied to only those stocks that will generate revenue
How To Automate Inventory Management?
By analysing your individual products by detailed, fashion-specific attributes and identifying the clusters of best and worst performers in those attribute groups.
Through this intelligence, your buying teams not only know what kind of dresses are in demand but also exactly which attributes a dress needs to have to become a best-seller: from it's sleeve type to neckline, its fabric to its pattern, its hemline to its waistline and more.
Identifying attribute patterns across your stock efficiently and in real-time is only feasible by automating the process of tagging your products with trackable categories, subcategories and attributes the moment they land on your inventory.
The power of A.I. and Visual Recognition allows fashion retailers to tag their entire stock with detailed fashion attributes and track the performance of each attribute on a wide range of KPIs that are tailored to the individual needs of their business.
Moving into 2023, retailers will want to ensure that they aren't caught off guard again if another major supply chain disruption arises. Predictive analytics powered by inventory management systems will play a key role in ensuring the right number of products are available in the right channels to optimise sales.
Addressing consumer demand for payment options that are more flexible is one of the most popular retail trends.
In the digital age of retail, consumers want to make online payments in a wide array of ways: With debit and credit card numbers, online money transfers, platforms like PayPal and Venmo, mobile wallets like Apple Pay, crypto accounts.
However, it isn't only the payment method that customers demand to be more flexible. The payment time flexibility is even more important in 2023.
Covid-19 has only emphasized the financial burden that Millennial and Gen-Z customers have been under. This means that while they do still have the appetite for shopping, they don't always have the cash right at that moment.
In addition to accepting many different forms of payment, more retailers are getting ready to embrace increasingly popular "buy-now-pay-later" options and payment installments like Afterpay, Klarna or ZipPay.
These payment partners provide funds for a purchase to the retailer upfront while allowing the customer to pay in installments over a predetermined period of time. Meaning that the retailer can keep making sales with payment security while customers don't miss out on the items they love just because they have to wait for payday. Overall, a win-win for both parties!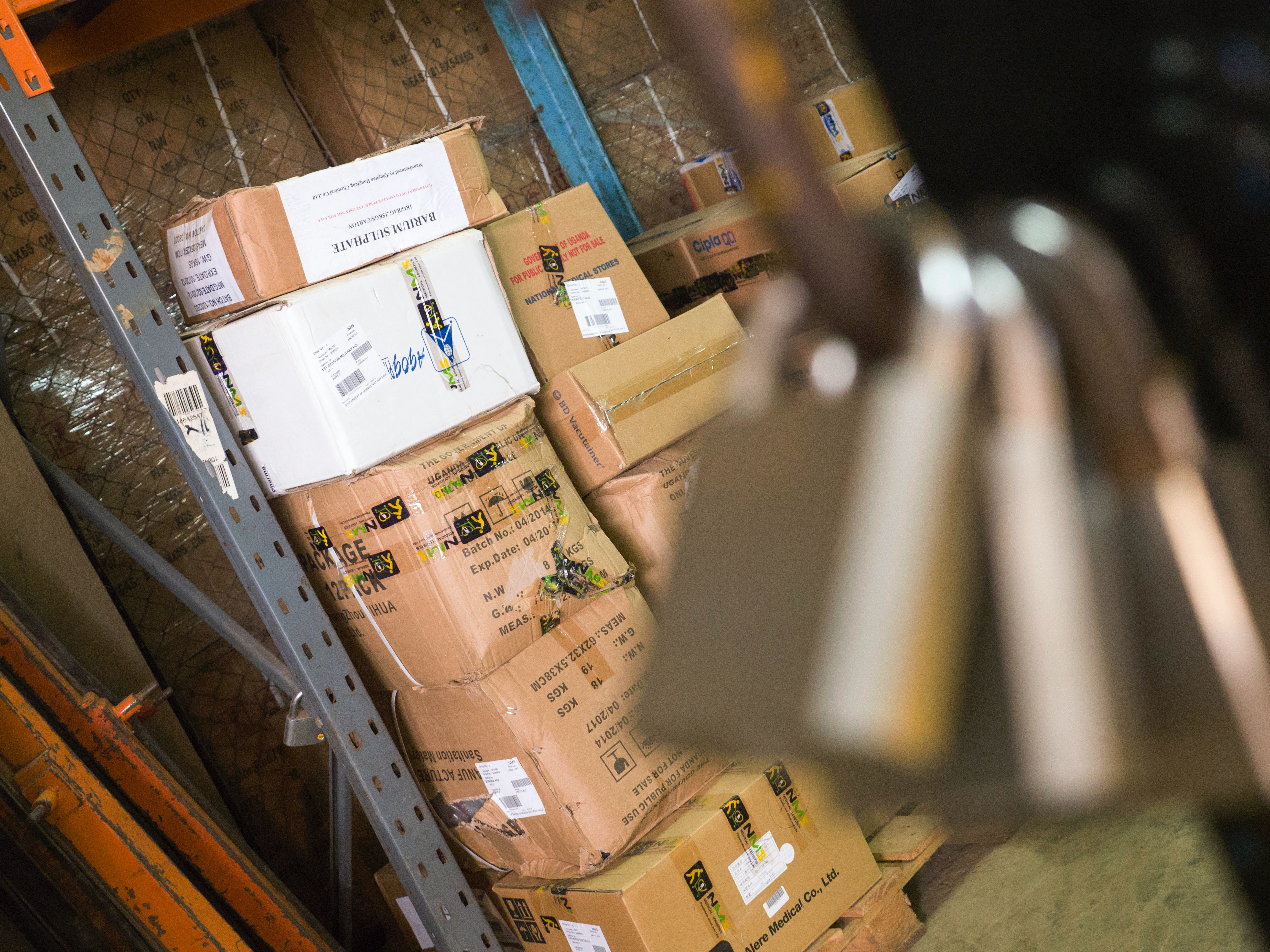 9. Supply Chain Efficiency & Transparency
An important factor in Delivery 2.0 for 2023 will be supply chain efficiency and transparency.
This will have a ripple effect that will touch not just consumer-facing retailers but also their partners and suppliers. Everyone along the line will be looking to ramp up speed and efficiency while reducing costs and increasing visibility across the entire supply network.
Over the next year, autonomous delivery initiatives are likely to remain focused on "last mile" solutions. Employing self-driving vehicles and airborne drones for trips between warehouses and consumers' homes are all part of what's on the horizon.
Again, several technology retail trends will be involved here, including A.I. to manage logistics and routing on the efficiency front.
Blockchain For Transparent Supply Chains
As for transparency and security, blockchain will have a rapid penetration across the retail supply chains.
Blockchain is a technology that takes the form of decentralized open-source ledger that can record transactions in a verifiable and permanent way. Consequently, this provides a near real-time and irreversible record of a product's entire journey until it reaches the end customer.
Once data has been recorded, it can't be changed – only added to and updated – making this technology one of the fittest for purpose solutions to address supply chain traceability.
Research finds that blockchain will increasingly become an integral part of Supply Chain Management systems. The technology will improve transparency, traceability, and auditability of material and product flows from suppliers, manufacturing facilities, warehouses to the customer.
As with all retail trends, the retailers who are the first to implement and provide their customers with a novel, enhanced experience will enjoy the early adopter's advantage.
A few things to keep in mind when prioritising your 2023 Innovation Aganeda:
1- Make sure you research the solution providers that will be the best fit for your industry and your brand
2- Always ask to see real-life customer examples and case studies when choosing a technology partner
3- Find out the Return On Investment they have provided for their existing clients
4- Look out for one-stop solutions that can be implemented on all your brand touchpoints
5- Choose technology solutions with fast and easy implementation that will start increasing your revenue immediately