Outfit recommendations shown on real models so customers can visualise the full look with our virtual try on app.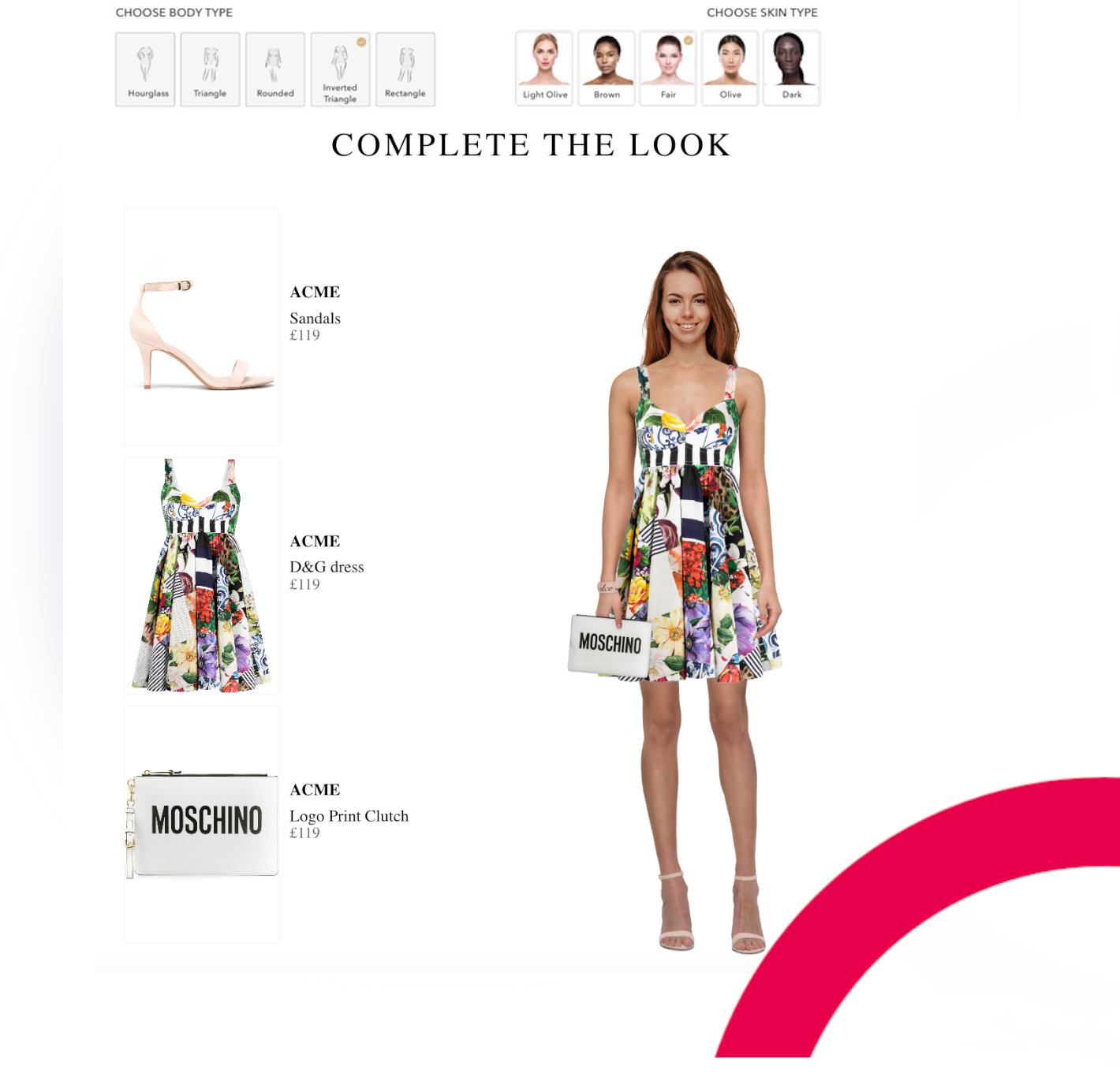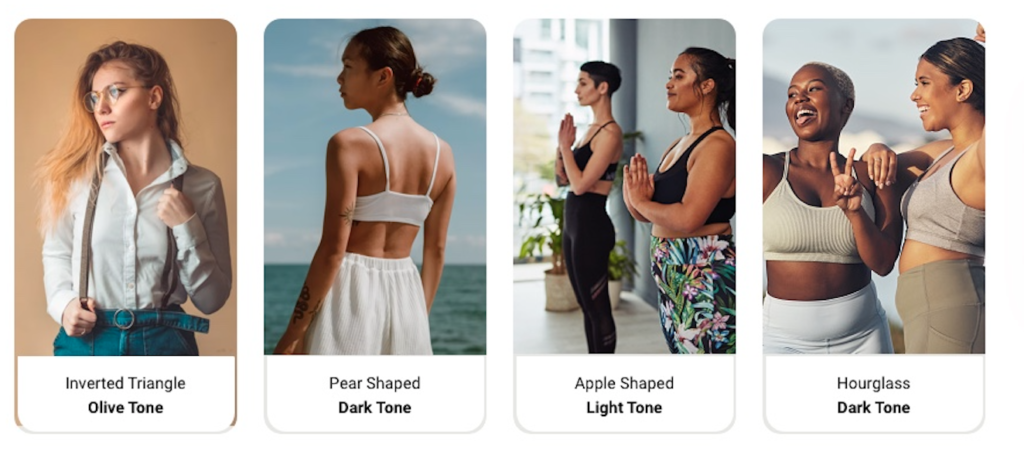 Celebrate diversity with models of different body types and skin tones to match that of your customers on Intelistyle's Virtual Dressing Room.
Allow customers to match clothes as they like or inspire them with AI-generated looks. Try the whole look on our Virtual Fitting Room app.