10 Must-Have Apps For Salesforce Fashion Stores
Salesforce Commerce Cloud, the CMS (Content Management System) platform of Salesforce has currently around 5 thousand merchants and the majority of them fall within the fashion industry. While setting up your fashion eCommerce store on any CMS has evolved to be a straightforward experience, finding the right apps that can boost your sales or improve your operations can be challenging. 
With thousands of SaaS companies offering similar solutions finding the best apps for your Salesforce fashion store is not an easy task. To help out new merchants with this process we've compiled the top 10 Salesforce apps for fashion stores.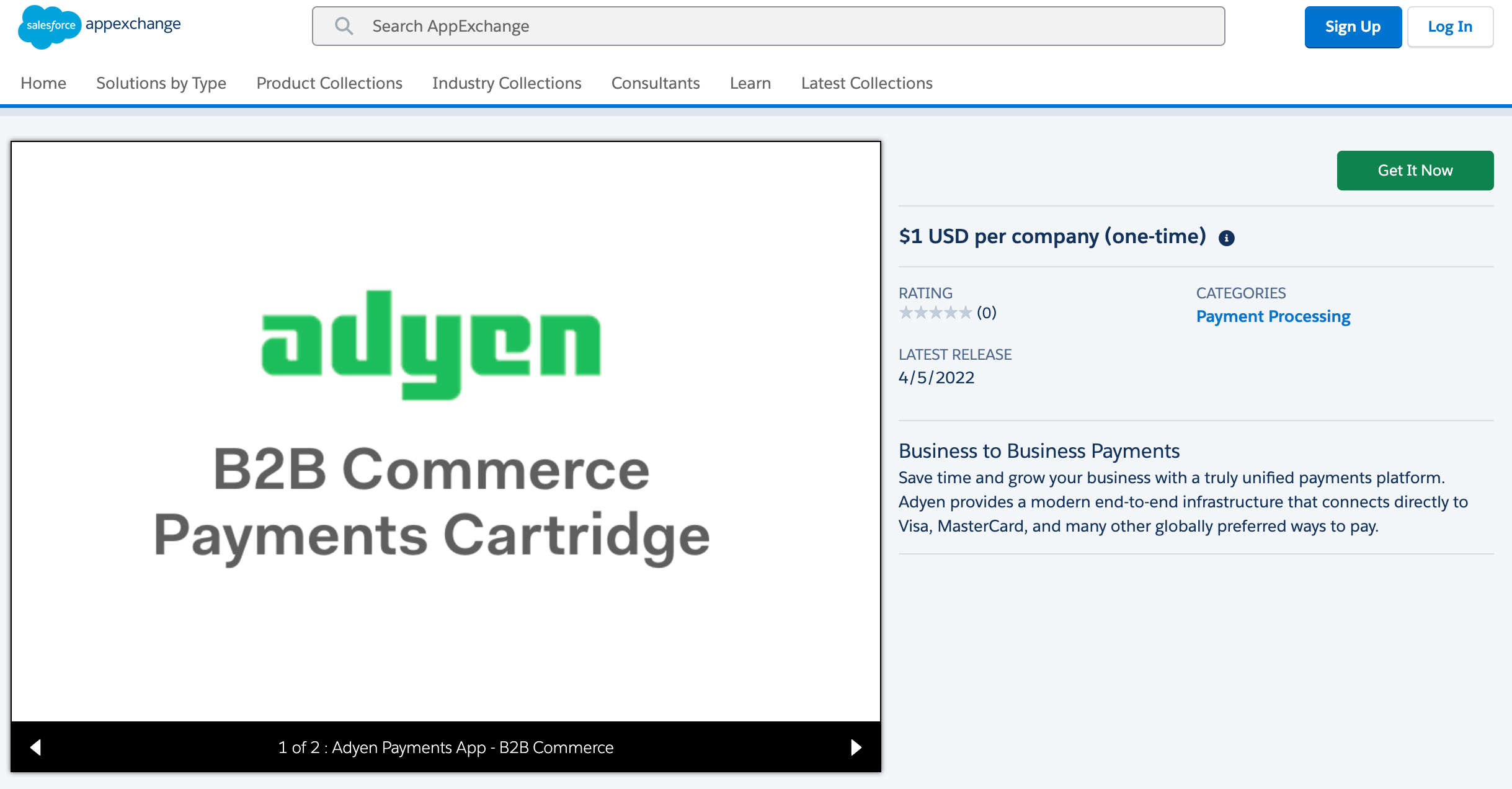 Adyen provides a modern end-to-end infrastructure connecting directly to Visa, Mastercard, and shoppers' globally preferred alternative payment methods. Adyen's unique unified commerce payments platform makes it easy for your shoppers to move seamlessly from online to mobile to a physical store. With one single platform, merchants can streamline operations, reduce costs, and optimize results. Adyen supports hundreds of alternatives, including digital wallets like Apple Pay and Samsung Pay. With Adyen RevenueProtect, merchant's can maintain their defenses without compromising their shoppers' frictionless checkout experience. Adyen has offices across the world and serves customers including Facebook, Uber, Spotify, Casper, Bonobos and L'Oreal.
You can find the app here.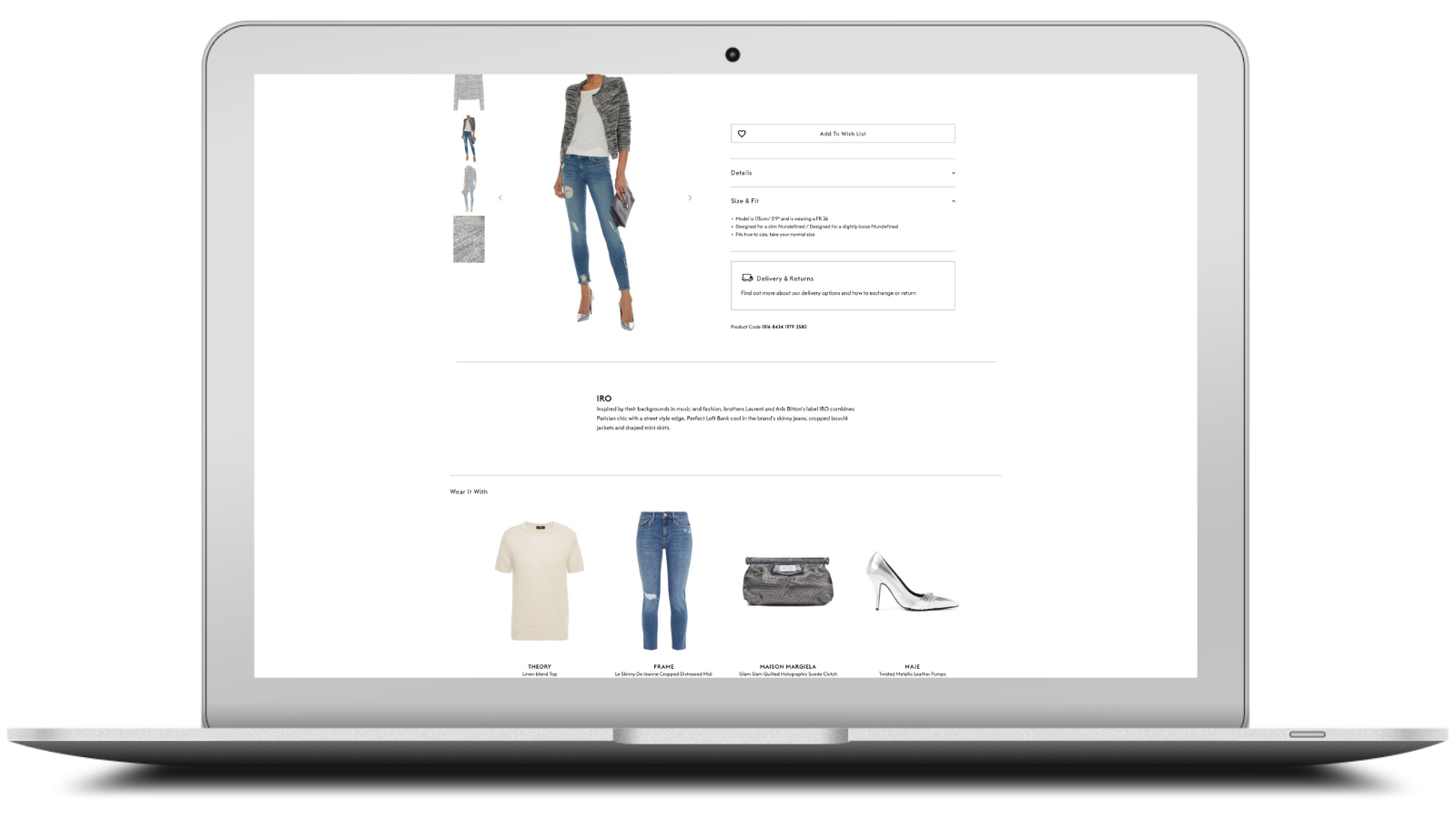 Intelistyle is one of the best apps used by fashion stores to increase sales and conversion. They have been working with some of the biggest fashion brands in the world like H&M, D&G, Tommy Hilfiger, Macy's, Yoox Net-A-Porter, Zadig&Voltaire and MaxMara helping them increase their sales by up to 16%. Intelistyle has won multiple awards in the fashion space with the latest one being recognised as the top fashion AI product of the year by CogX.
Intelistyle app offers:
1. Complete The Look Recommendations & Visually Similar
Intelistyle generates automatically personalised complete the look recommendations for all the products in a merchant's store to help them cross-sell and upsell their products easily. It also has visually similar recommendations in case one of the products goes out of stock, so merchants don't lose that sale.
2. Virtual Try-On
Outfit recommendations can be shown on real models so customers can visualise the full look.
3. Fashion Attribute Tags
Tagging all your products manually with the right labels and attributes can be a time-consuming experience. Intelistyle uses AI to automate this process for you and help you manage your products better.
You can find the app here.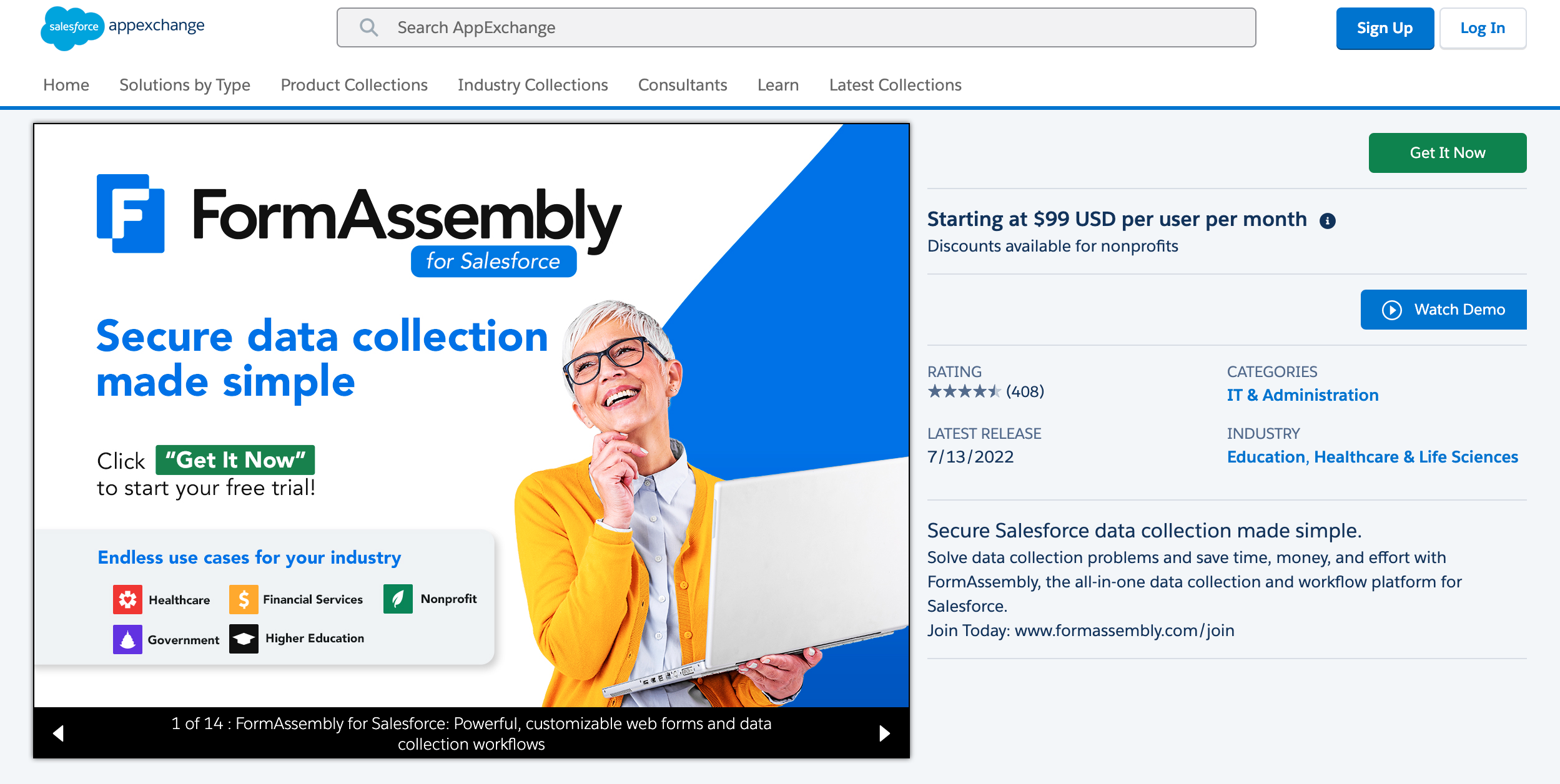 FormAssembly is a data collection platform that helps organizations streamline their processes. It offers a visual, no-code workflow builder that makes it easy to map the flow of data, and integrates with Salesforce and other solutions. It has advanced security features, including HIPAA and PCI DSS Level 1 Certification, encryption at rest, and others.
You can find the app here.
Accounting Seed is a native accounting solution on Salesforce that connects your front and back office. They work with high-growth, small to midsize companies across the globe, with particular strength in US and UK accounting. With Accounting Seed, you can achieve faster time to close, real-time insight into business performance, and elimination of manual accounting processes.
You can find the app here.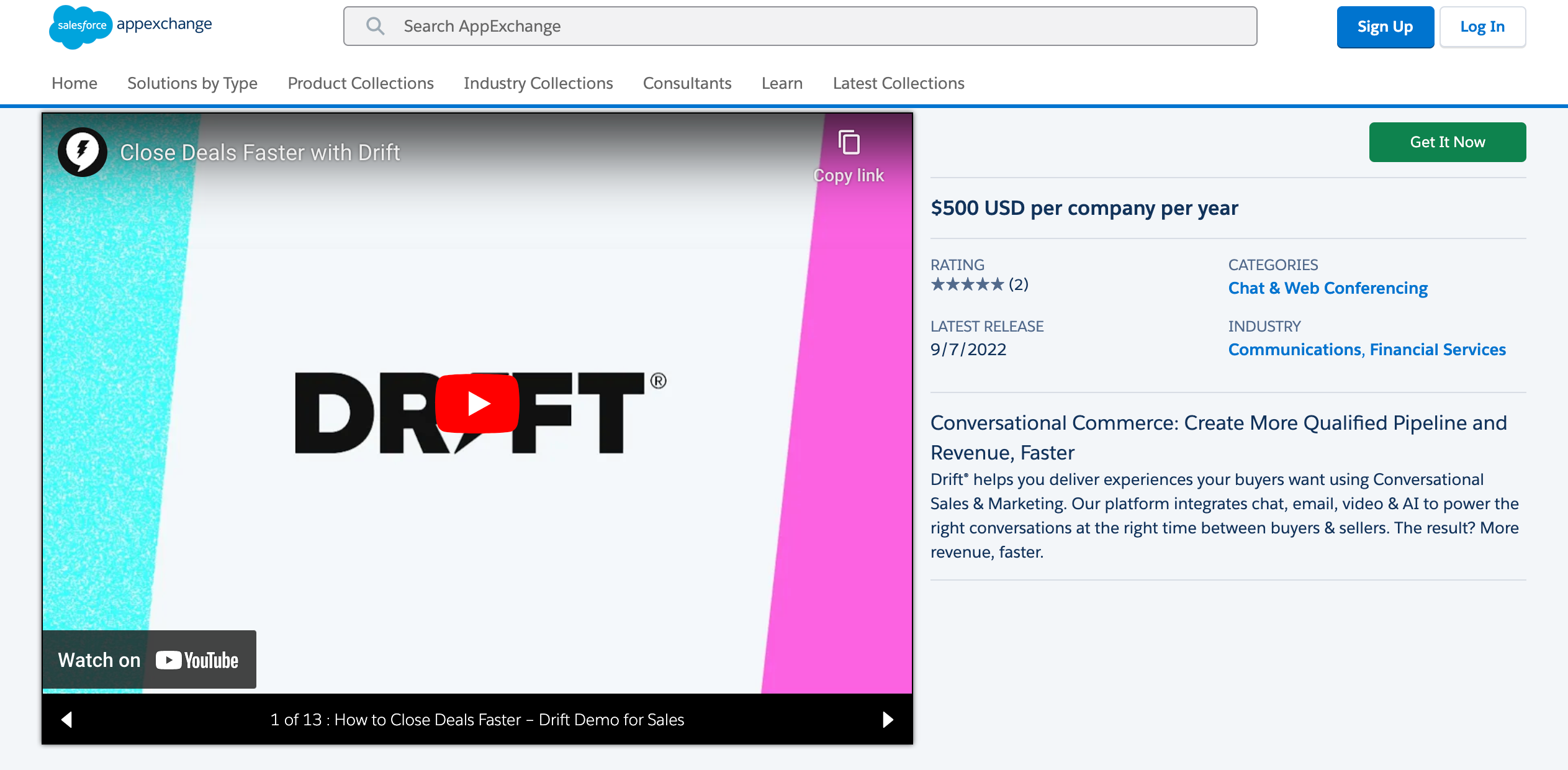 The Drift app provides sales reps with real-time visibility into the digital activities of their contacts and accounts, so they can engage with the right people at the right time. With Drift, sales reps can also create quick, personalized videos and GIFs to engage buyers and customers. 
Additionally, reps can instantly move their chat conversation into a phone or video call. Drift also sends sales reps real-time alerts when an account they own visits your site. Finally, Drift's Fastlane feature allows qualified buyers to skip the form queue and be instantly routed to sales or book a meeting for later.
You can find the app here.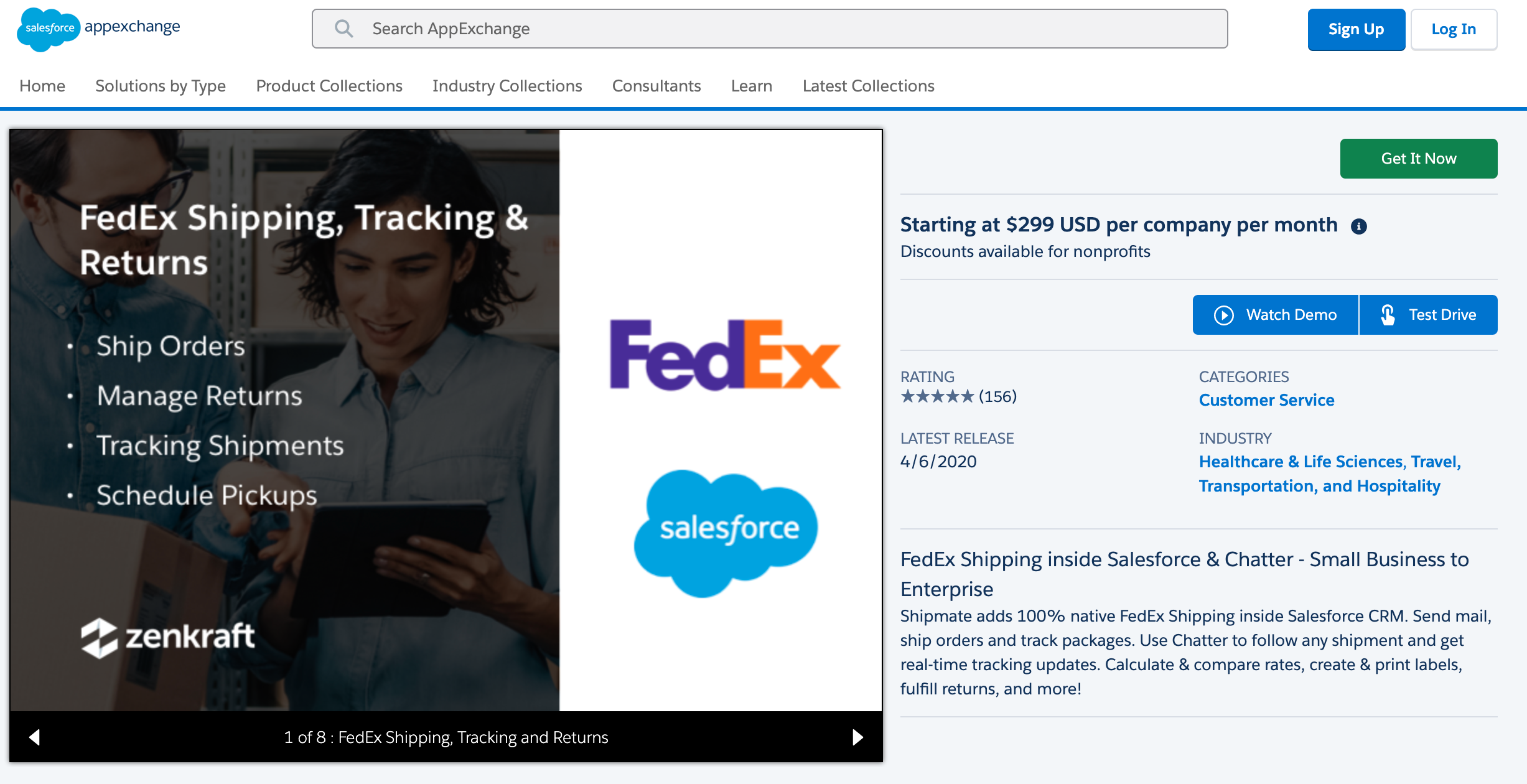 The FedEx app brings two of your favorite online services together – FedEx Shipping and Salesforce CRM. With this app, you can natively integrate FedEx Shipping inside Salesforce CRM, and enjoy features such as the ability to send mail or ship packages to any lead, calculate and compare FedEx rates, generate and print labels to standard and thermal printers and track shipments automatically – all without ever leaving Salesforce. 
You can also integrate with all the order management and supply chain management apps you love, such as Kenandy, Accounting Seed, Conga Composer, Glovia, Ascent, Cloud Conversion, ChikPea, Veeva, Rootstock, and FinancialForce. Plus, with Chatter, you can follow any shipment and get real-time updates on your Chatter feed.
You can find the app here.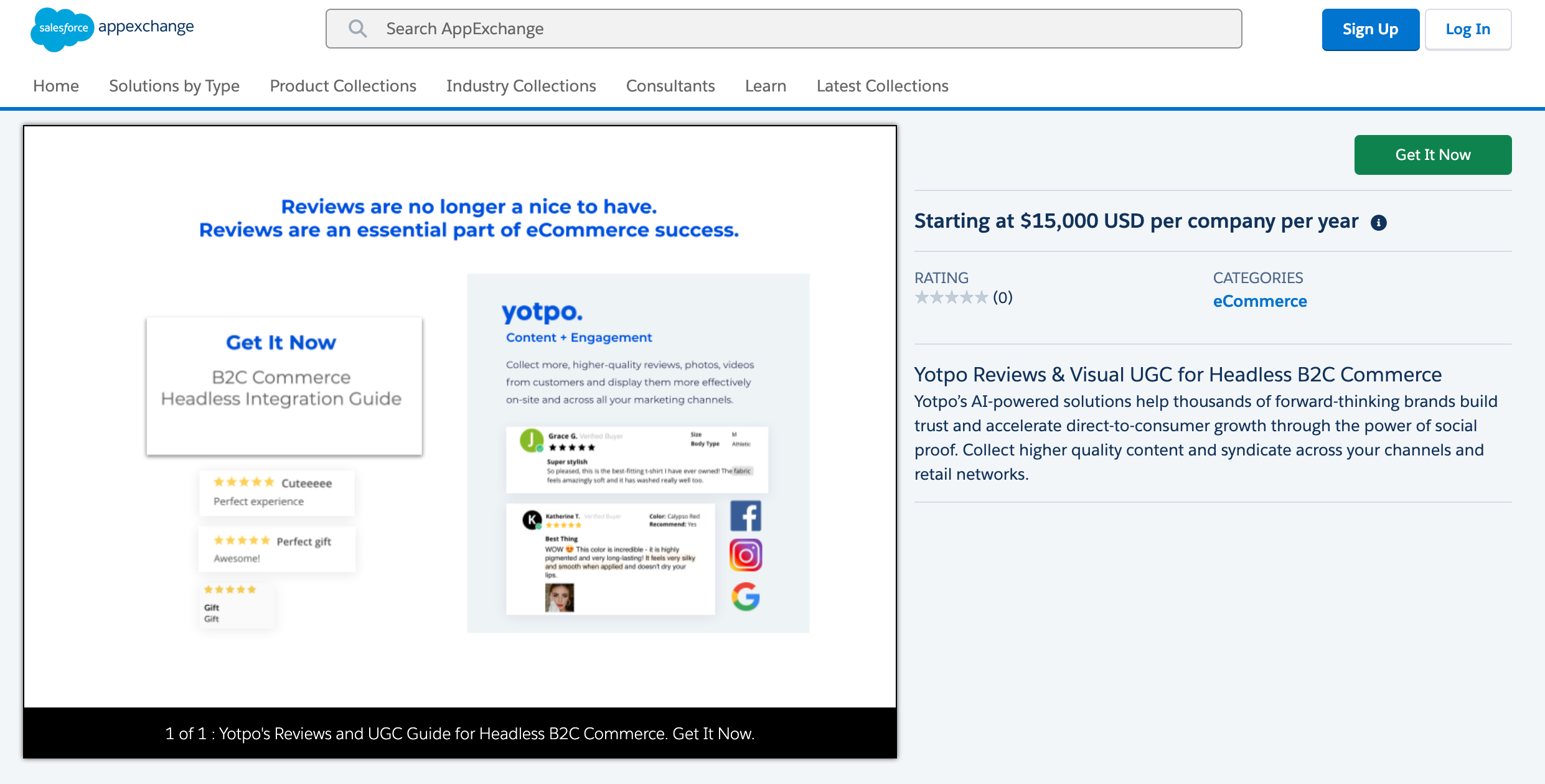 Yotpo's cloud-based architecture, which is headless and API-first, enables brands to collect reviews, photos, and videos from customers easily. The solutions offered by Yotpo are also certified to work with Commerce Cloud SiteGenesis and Storefront Reference Architecture. This architecture enables brands to display reviews, photos, and videos from customers throughout the buyer journey, which builds trust, social proof, and increases sales.
You can find the app here.
ActiveCampaign is an email marketing and automation software that helps businesses automate their marketing efforts. With Salesforce and ActiveCampaign integration, businesses can sync their data and automate their marketing efforts.
ActiveCampaign can help you close more deals and grow your existing customer base by aligning your sales & marketing team together.
You can find the app here.
DocuSign's lightning ready integration for Salesforce allows users to create, send, and track standard agreements from the Opportunity or Account page. The signing experience is intuitive and can be completed from practically any device. DocuSign is the market leader in electronic signatures, with over 700,000 customers and hundreds of millions of signers.
You can find the app here.
Jotform is a no-code form builder that allows users to create dynamic forms and automated workflows. The product includes a number of different features such as document management, collecting e-signatures and payments, team collaboration and an analytics tool to stay on top of your data. Jotform also eliminates manual data entry with prefilled forms, auto-generated reports and dashboards as well as many seamless integrations so you're able to maximize your Salesforce productivity.
You can find the app here.
Final Thoughts
Salesforce Commerce Cloud is a powerful CMS tool, but it can be even more powerful with the right apps. There are a number of great apps out there that can help salesforce stores to automate tasks, manage their inventory, and even track their sales. With the right apps, a salesforce store can be a well-oiled machine that helps to increase sales and efficiency.