What Are Fashion Tags and How Can They Help Your Store?
As a fashion ecommerce store, standing out from the crowd isn't easy. The number of online fashion stores ranges between 12 and 24 million, catering to more than 2.14 billion global online shoppers. If shoppers can't find what they are looking for on your site, they can easily click away to the next one without giving it a second thought. 
It's essential that your site caters to your customers' needs and helps them locate the products, even if they don't know the actual names of the products they are looking for. This is where fashion tagging comes into play.
What Are Fashion Tags?
Fashion tagging (also called product tagging) is the process of adding data to your online products, including creating, assigning, and managing labels for each product. These labels (or tags) describe, categorise, and structure your product's position in your inventory. Fashion tags can amplify your on-site search to deliver more accurate customer results. 
Your fashion tag packs in all of the information about your products, including the designer, size, colour, description, fabric, and more. Like hashtags on social media, your fashion tag makes your products discoverable. Compare it to Instagram and TikTok influencers that pack their videos and images with tags and keywords to grow their follower base.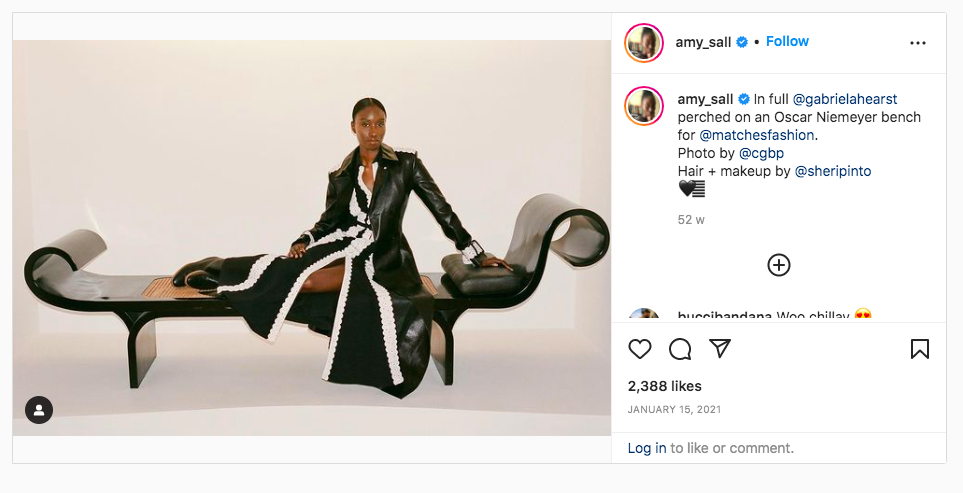 To date, tagging has largely been a manual process, which is not only time-consuming but fraught with errors, especially for fashion retailers with large and constantly updating inventories. 
Fortunately, automation and artificial intelligence (AI) have changed how online fashion retailers tag their products. This not only speeds up the entire process but eliminates human error and improves attribution. 
The Benefits of Automated Fashion Tags
Now that you know what automated fashion tags are, we can look at the benefits of deploying these tags in practice:
Discoverability and a Better User Experience 
Modern customers are spoilt for choice online, and if they can't find the product they want with a simple search, they will leave the site.  With the majority of shoppers spending less than 15 seconds on a website, fashion tags help your customers find the product they are looking for quickly – which can be a game-changer for your business. 
But of course, they have to actually land on your store, which is where fashion tags come into their own. Let's say your customer is looking for a strappy black midi dress. They will usually type that term into Google to bring up the results from stores that have the item in stock. If these product tags aren't attached to your stock, your product won't be visible, and you will have lost out on a potential customer.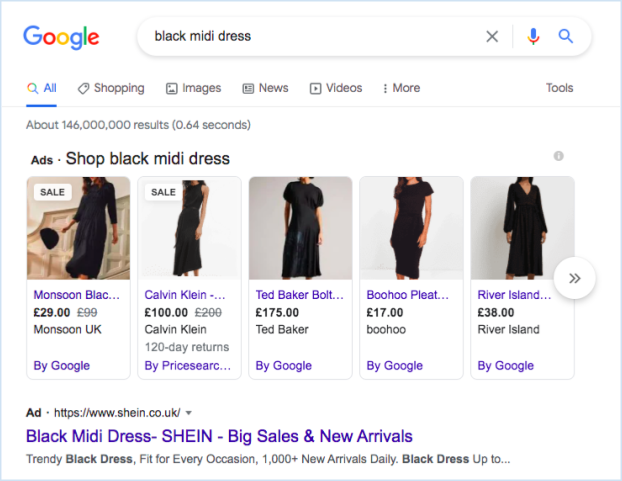 Greater Insight into User Preferences
Suppose a specific dress is performing well. As a business owner, you want to tap into what makes it so appealing so that you can purchase similar items, whether it's the cut, the fabric, or the colour. 
Ecommerce stores can use the details provided by the tags to analyse user preferences and use them to their advantage, either to make smarter purchasing decisions or to cut the stock that is consistently underperforming on their site. 
Enabling Personalisation 
The more insight you have about the specific attributes that appeal to customers, the more personalisation can be deployed. 
Going back to the example of the strappy black midi dress, we can assume that someone performing that specific search likes dresses, darker colours, strappy sleeves, and mid-length clothes. Or you can suggest clothes that would pair well with their original search.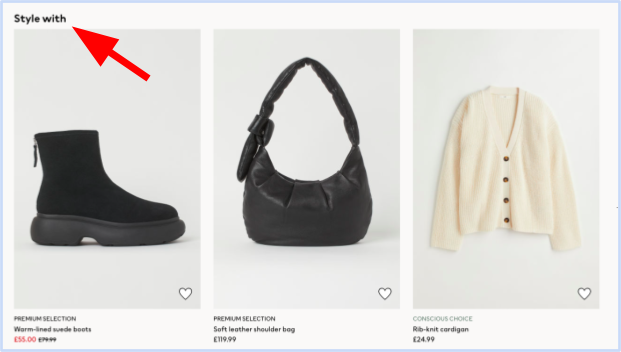 In other words, you can use these insights to make recommendations to the customer and upsell to them through newsletters and remarketing campaigns.
Understand Your Customers
Most online tools provide great insight into what customers are looking for, but AI helps you understand why they are looking for these items. Do they love sequins and sparkles, denim, sustainable cotton, boho chic, or short arms? 
By understanding a customer's preferences this allows you to not only build up data about customer preferences but an accurate psychographic profile about the personality types that peruse your site. 
You can use this data to your advantage through targeted marketing campaigns that focus on personality and style types or to improve the copywriting and images on your site. 
Marketing departments can also analyse these patterns to see whether their campaigns are hitting the right notes and drawing in the brand personality types they were trying to appeal to.
Improved Accuracy and Quality
Before automated fashion tagging, the merchandising team had to manually apply fashion tags to every product in the company's inventory. It was a labour-intensive and time-consuming process that is hard to scale as your operations grow and often leads to costly mistakes and delays. Typos and failing to use enough tags can lead to lost revenue. 
If staff are under tagging and inaccurately describing your products, it can render fashion tags useless, which is what gives AI-powered tagging the advantage. Algorithms can recognise attributes with greater accuracy and utilize millions of data points to identify even the most minor details that differentiate between products.
Increased Productivity 
Fashion tags eliminate the need for manual intervention, which frees up shop managers, merchandisers and brand owners to focus on their core tasks instead of spending hours frantically entering metadata for each product. AI can scan images and tag products accurately and consistently based on a comprehensive fashion taxonomy without the need for any human intervention.
Gain Access to More Attributes When Tagging
AI image recognition extracts more product attributes than manual taggers could because it has access to millions of data points and powerful fashion taxonomy. While human beings might misinterpret, misspell or simply neglect to add tags to an image, AI offers robust and highly comprehensive attribution.
Improve Stock Control
Many small businesses struggle with tracking and maintaining their inventory, but AI-powered fashion tags can help. Automated product tags can categorise products based on any number of factors (designs, colours, names) which can be used to keep your product catalogue up to date and steer purchasing choices, reducing overstocking for your business.
Increased Sales
Automatic product tags not only help customers find what they are looking for but can help them find alternatives. If a product they want is out of stock or unavailable in their size, they may leave the store unless a suitable alternative is suggested. Fashion tags reduce this loss by encouraging the customer to view a number of similar items that they can purchase as an alternative.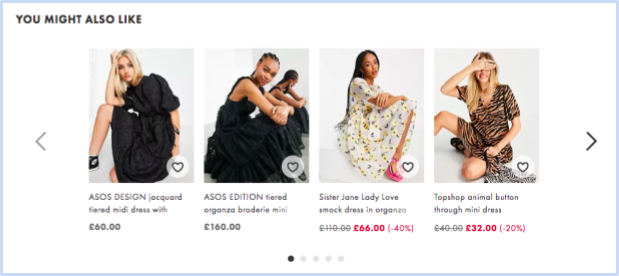 Improved SEO 
We've already looked at search from the customer's perspective, but as a marketer or ecommerce store owner, you'll be glad to hear that fashion tagging can significantly improve your SEO. 
Fashion tags will not only provide more detailed and accurate product descriptions it can reorganise your internal linking and positions for better placement within web search results. 
Google has an AI-based algorithm of their own, and they recognise and rank search background better when they encounter it. Of course, dynamically created tags contain keyword-friendly links to other parts of the site, which boosts SEO even more.
Tagging Enables AI Styling
AI styling is becoming popular with numerous fashion brands and fashion subscription box sites. AI stylists simply aren't restricted the way human beings are and can sift through millions of different clothing combinations and user preferences to put together the perfect outfit in seconds. Accurate fashion tagging is the foundation of great AI styling for your website.
How Do Fashion Tags Work? 
AI-powered algorithms are able to extract visual attributes from an uploaded image and compare it to a pre-existing, exhaustive fashion lexicon to accurately identify and tag the colour, style, cut, patterns, and other elements of the item down to the smallest details. It will also identify relevant synonyms to improve product discoverability.
The advanced image recognition algorithm leverages deep learning to automate the process without human intervention. As usage ramps up, the tags can collect data about the catalogue and how and where tags are being used, who is searching for, and how they correlate or relate to other tags on the site. Inventory is tagged in real-time as soon as it's uploaded so that customers never miss new or restocked items as they become available.
Final Thoughts
Fashion tagging can be a powerful differentiator for any online fashion store and can have a greater impact than even the most powerful marketing campaign. Robust, accurate, and comprehensive fashion can improve the shopping experience, increase sales, improve product discovery, fuel satisfying recommendations, and even predict demand – all of which can improve your bottom line dramatically. 
Fortunately, fashion tags are no longer a manual, expensive, and time-consuming exercise that takes up the bulk of your time. Using an automated, AI-powered platform like Intelistyle can transform your business. As a fashion-focused business, tagging is fast, automated, and accurate from the start. 
If you would like to know more about automated fashion tags, contact Intelistyle or book an obligation-free demo online.