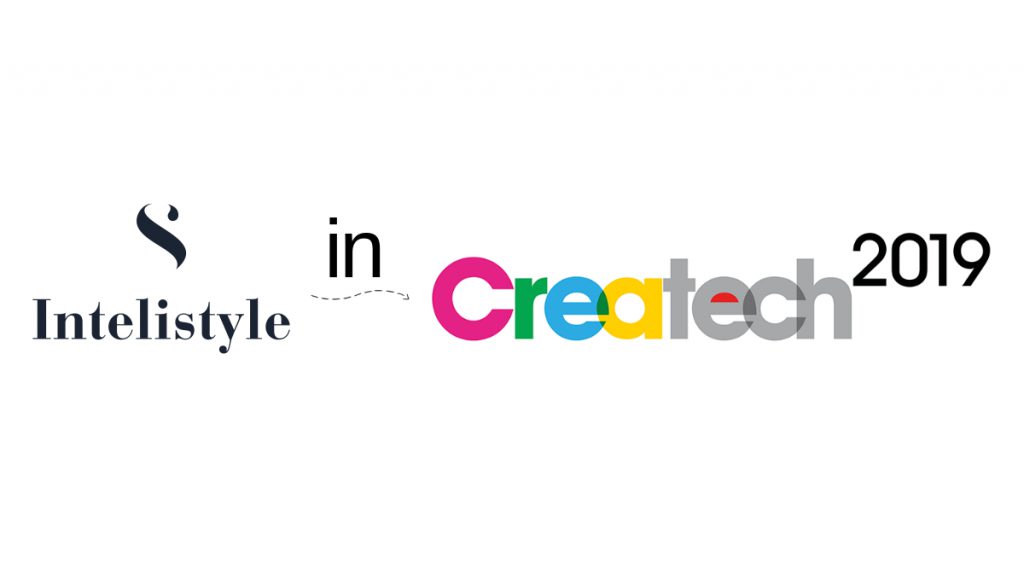 Intelistyle in Createch's "Ones to watch" list for 2019
"Ones to Watch" list showcases 50 UK-based projects praised by experts for delivering new products, services and experiences through creative and tech expertise. This report, described as "who's who guide of the UK companies at the forefront of Createch" was the highlight of the Createch 2019 conference held at London's Code Node on 11th June, as part of London Technology Week. The list was compiled by innovation research specialists Springwise with support from London & Partners and Digital Catapult.
Tim Davie, CEO of BBC Studios and Co-Chair of the CIC, a joint forum of government and industry said: "The intersection of creativity and technology is one of the most exciting growth areas in today's economy. Createch 2019 will provide a unique guide for anyone trying to navigate through this fast-changing landscape."
Createch has identified 4 key sectors that revolutionize user experience: 1) Immersive Entertainment, 2) Transformative Experiences, 3) Seamless Service and 4) Personalised Tools.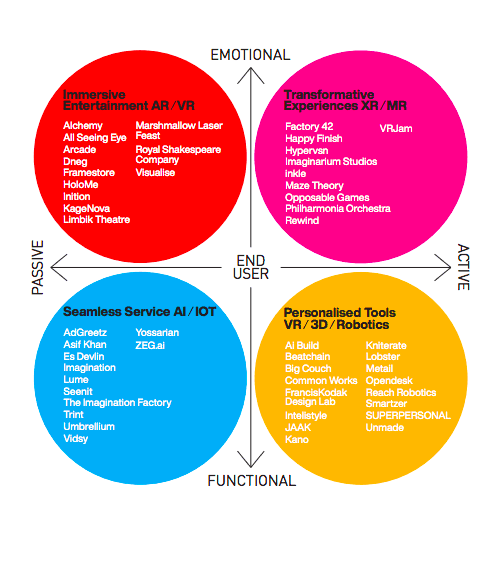 Intelistyle, an innovative start-up for AI styling solutions based in London, is one of the 50 companies featured in the "Ones to Watch" list. "Styled by AI" isn't yet a commonly used term, although that may be about to change, the report mentions. 
Intelistyle specifically belongs in the "Personalised Tools VR ⁄ 3D ⁄ Robotics" category both for its B2B services to retailers and for the personalization offered to the end user through its chatbot. Its artificial intelligence software basically offers effective styling results across platforms: from in-store to online, even at home – a truly omnichannel experience.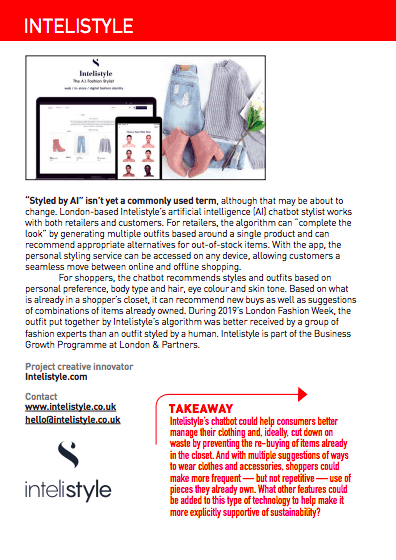 Intelistyle was also chosen by Createch for its revolutionary tech, ensuring excellent styling quality: It uses machine learning to extract data from thousands of outfits put together by stylists, influencers, designers and retailers and eventually offer styling solutions. It is the same approach that got Intelistyle featured in Forbes, for outperforming human stylists during London Fashion Week.
For Intelistyle's work with retailers, there is another "secret power": making customized, on brand recommendations, improving their metrics (conversion, clicks-through-rate etc) and using the available data to make personalized suggestions to the customer, so eventually offering a better user experience.
Intelistyle in Createch: You can read the report here.